Dell UltraSharp 32 UltraHD 4K Monitor [Review]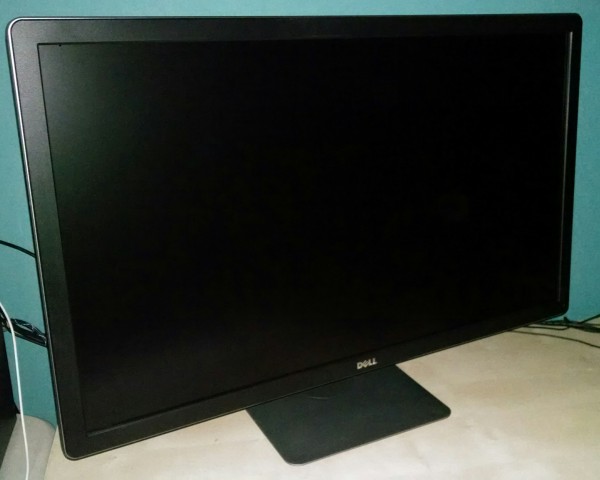 When standard definition TV was being replaced by HDTV, there were rumblings that it wasn't needed. After all, SDTV is "good enough". Good enough. Two words, that when combined, are extremely dangerous. For a company or industry to rest on its laurels can be disastrous. Anybody who declares something to be "good enough", is standing in the way of innovation and should probably step down if they are in a position of power. Today, it feels like almost every home in the USA has at least one HDTV. When these widescreen TVs were released, people complained that their precious I Love Lucy episodes would have black bars on the side -- god forbid. As time progressed, of course this new wide-screen high-definition format was embraced, Lucille Ball be damned.
Now, the 4K UltraHD revolution is afoot and the same rumblings of "good enough" are being regurgitated. While this new format is less dramatic than the jump from SDTV to HDTV, it makes 4K no less amazing. No, 1080p is not good enough -- we need to keep pushing the envelope. Luckily, Dell is on the forefront of these displays and delivers the amazing, yet expensive, UP3214Q. But is it worth the money?
First things first, this thing is monstrous. My normal monitor is a 27" 1080p variant. Not only is this Dell monitor physically bigger, but the 3840 x 2160 resolution is four-times better too. Of course, this resolution can be considered too high if the operating system can't work some scaling magic. I tested the monitor with two operating systems, OS X and Windows 8.1, with dramatically different results.
Connectivity
1 HDMI connector
1 Mini DisplayPort
1 DisplayPort (version 1.2a)
4 USB 3.0 ports - Downstream (4 at the back, 1 with battery charging)
1 USB 3.0 port - Upstream
1 Media Card Reader
Test System
RAM -- G.SKILL Ripjaws Z Series 16GB (4 x 4GB) 240-Pin DDR3 SDRAM DDR3 2133
CPU -- Intel Core i5-3570K Ivy Bridge 3.4GHz Quad-Core
Video Card -- NVIDIA GeForce GTX 650 1024 MB
I was fortunate that my inexpensive video card supported 4K output at 30Hz. This is about as cheap as you can go while supporting the resolution.
Windows 8.1 
Dell and Microsoft have been very close partners for years. So it is no surprise that the monitor shines on Windows 8.1. Upon connecting the monitor to the already-running desktop, I was presented with laughably tiny windows and text. However, this would be short lived. After installing the necessary drivers and software from the included CD, everything became usable again -- mostly.
While Dell's software did some amazing scaling, it didn't work 100-percent. This was most apparent in Google Chrome. When using the browser, everything appeared blurry, which ultimately made it unusable. Conversely, Internet Explorer looked crisp and amazing. To quell any fears that Internet Explorer was getting an unfair advantage, I tested Firefox and it too was crisp.
Comically, the Windows 8.1 start screen is really out of place on such a monitor. All of my live tiles were bunched together in a small section of my screen. In other words, Windows 8 wastes screen real estate with nothing in such a resolution. As a bit of a fix, I made each tile to be as big as possible. This actually worked well because I had the largest representation of each tile, which often means more information displayed.
In practice, the monstrous display had some major benefits for a home user like me. When viewing my photos in Adobe Elements 12 Organizer, I was able to view so many folders on-screen at the same time, that it became easier to get my bearings.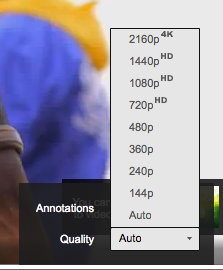 Also, using multiple Modern UI applications side by side was amazing. The monitor is so big, that it felt as if I had two monitors connected. In other words, a large monitor with such brilliant resolution enhances the Modern UI multitasking
One true joy however, was watching 4K video. While I had no access to hollywood-grade cinema, I turned to YouTube for puppies and nature. Yes, YouTube has 4K content. This was actually a very enjoyable experience and it brought a literal tear to my eye as I had an optical-orgasm.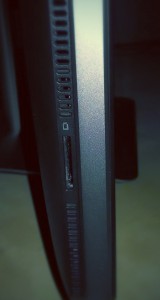 As mentioned earlier, the monitor has an integrated USB 3.0 SD card reader and a 4-port hub, which is appreciated but not necessary. Having the card reader hidden on the side is inconvenient and most users will likely already own a card reader. It doesn't necessarily hurt, but it would be more focused without any add-ons like this. The USB ports are located on the back, which makes connecting a chore. I would rather see Dell throw in an independednt hub and card reader at no charge.
OS X Mavericks 10.9.1
This is where the experience took a turn for the worse. Unfortunately, Dell does not offer any software or drivers for this monitor on OS X. And so, while the monitor created a beautiful representation of OS X, it was simply unusable. Everything was extremely small, which resulted in a very bad headache for me.
I attempted to use a lower resolution, but alas, it was not in the cards. OS X only allowed the 4K resolution, so there was no solution. I made system fonts bigger, made the dock as big as possible and set my mouse DPI high to navigate, but it was all for naught. Sadly, the experience was just terrible.
Overall

Clearly, this is an impressive piece of tech, but the ultimate question is, who is it for? Well, it works poorly with OS X, so this should be a Windows-only affair for now. But, it is also extremely expensive ($3,500) so it cannot be recommended for the majority of computer users. However, it could work for wealthy home users or business users with sky-high budgets.
In reality, it is a niche product for specific groups, like graphics designers. However, as the prices of these monitors fall, all users should take notice. 4K is the future and resistance is futile.
Highly recommended -- if you can afford it.