Top Gear's The Stig takes on a Google Street View car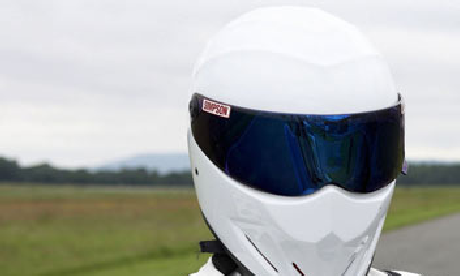 "All we know is, he's called The Stig". And that is, quite literally, all we are supposed to know. The identity of the driver clad in the white racing suit is a closely guarded secret, though some leaks have taken place over the run of the popular British series.
Recently, the Top Gear test track even appeared on Google Street View, and as further proof the little Google car was really there, the show itself has posted a video shot during the mapping.
Google doesn't exactly use Ferraris to map neighborhoods and when the car arrived at the Top Gear track it was met by The Stig who was driving a Mercedes SLS AMG. Spoiler alert -- this isn't a fair race.
Of course, it was never meant to be a true competition, only staged for the sake of some fun and humor. And the video, which you can watch below, does provide that. This is the best you can do for now, as there is no firm date for when the show will return for a new season.