Google Chrome + LEGO = Awesome!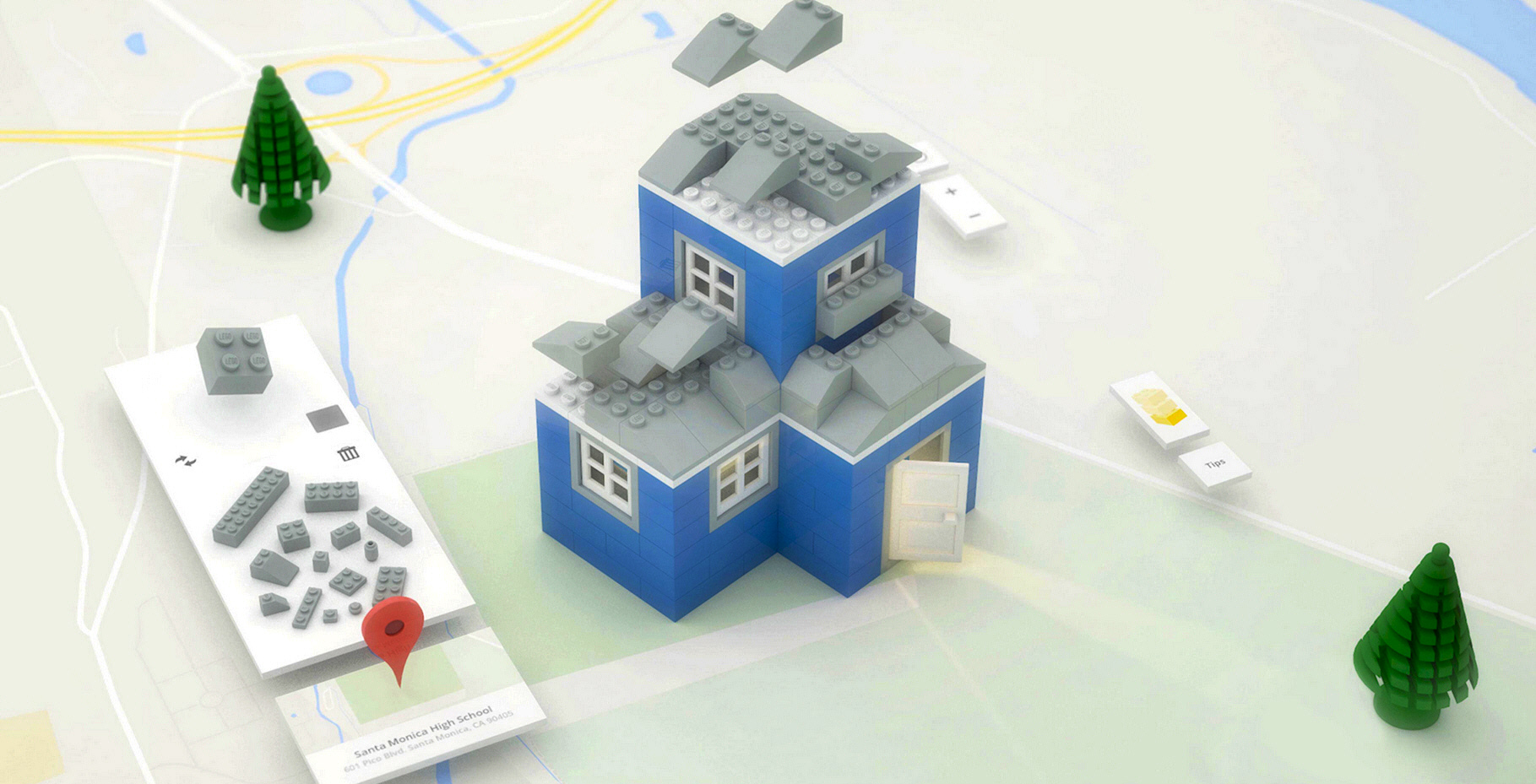 I was a massive fan of LEGO as a child, and now that I'm a parent I get to play with the interlocking plastic bricks all over again, even though they're a lot more advanced than they were back in my day. LEGO Group has done a fantastic job of keeping its product modern, with video games like LEGO Star Wars and LEGO Hobbit, and there's even a fantastic looking LEGO Movie to look forward to later in the year.
If you fancy playing with some LEGO, but don't want to buy a set, the great news is Google has announced a new Chrome experiment that lets you build fantastic virtual LEGO creations on a Google Map. Just find a spare plot of land (or build in the sea if you prefer) and start your construction.
If you're not ready to actually build anything yet, you can see what others have put together first. There's also the Build Academy which uses a set of challenges to help you become a master builder.
Build with Chrome works on computers, phones and tablets -- you just need to have the Chrome browser.
Sign into Google+ (because Google can't create anything new without some link to its social network) and you can view builds made by people in your circles, and share your own creations. Google will reshare the most inventive ones.
Announcing the new experiment, Adrian Soghoian, Product Marketing Manager and Beginning Builder, says: "We think the creative freedom of LEGO bricks shouldn't be limited to plastic bins -- which is the idea behind Build with Chrome, a collaboration between Chrome and the LEGO Group that brought these colorful bricks to the web using WebGL, a 3D graphics technology. It was originally built by a team in Australia as an experiment, and now we're opening it up to everybody. So now you can publish your wacky creations to any plot of land in the world".
Go to Build with Chrome to get started.