Opera 19 adds Bookmarks bar, Hardcore mode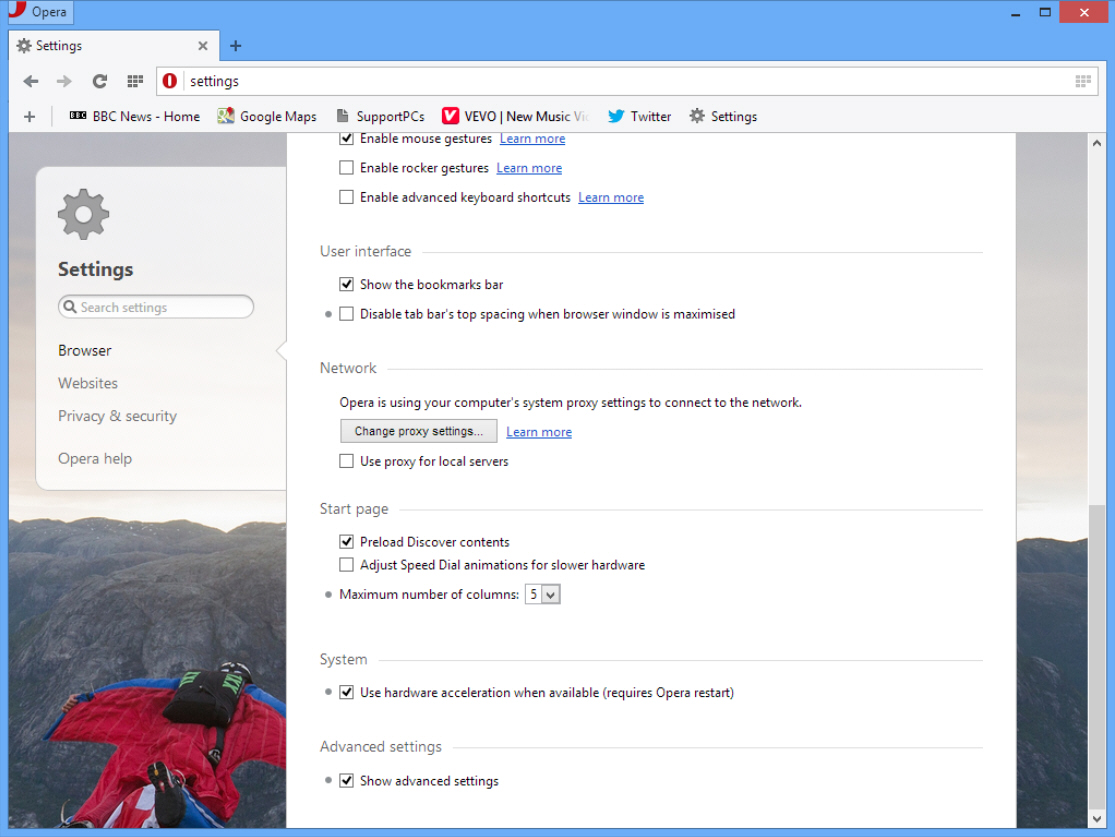 Opera Software has released Opera 19.0 FINAL, the fifth major update of its web browser since it was rebooted last July as a Chromium-based browser and entered a rapid release development cycle.
Version 19 introduces four notable new features, including the long-awaited return of the Bookmarks bar as well as support for custom wallpapers, improvements to its extensions handling and a new Hardcore mode for advanced users.
Opera 19's most anticipated new feature is the emergence of a Bookmarks bar, which gives users access to a feature not seen in Opera since it rebooted. The feature must first be turned on in Settings -- select "Show the bookmarks bar" under User Interface. Once switched on, users can then add the current website to the bar by clicking the + button, giving it a title and clicking OK.
Users can also drag and drop websites from different tabs into the bar, and while the feature is still in its infancy, Opera has opened up the full bookmarks API for developers, and anticipates a number of extensions will shortly be made available to improve its functionality.
Version 19 also allows users to set any image they come across online as their browser wallpaper, simply by right-clicking it and choosing "Use image as theme".
Over 700 extensions have now been released for the rebooted browser, and Opera 19 includes several key improvements to how it handles extensions. The latest release supports extension blacklisting, inline install and  is also capable of removing partially installed third-party extensions on restarting Opera.
The final improvement is the addition of a "Hardcore" mode. Users can now tick "Show advanced settings" under Settings > Browser to unlock additional settings. Only three have been made available in version 19 -- users can now disable hardware acceleration, change the number of Speed Dial columns and disable the tab bar's top spacing when Opera is maximized, more are promised in future releases.
The update is rounded off with a large number of minor tweaks and bug fixes, full details of which can be found at the changelog. Opera 19.0 FINAL is available now as a freeware download for Windows and Mac. Also available are Opera 12.16 FINAL and Opera 12.16 FINAL (64-bit) for those users who wish to remain with the legacy, Presto-based version of the browser.