Android location app tackles snooping fears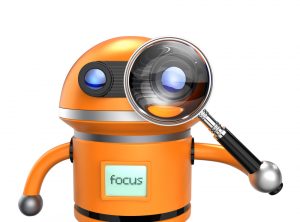 University researchers have developed an app that can reveal when others are tracking your location amid growing concerns that many people are oblivious to their data being accessed.
More than a third of Android apps can track and record your location yet some are doing so without disclosing it, security company Bitdefender has revealed.
Documents recently leaked by US whistleblower Edward Snowden also claimed that both US and British spy agencies routinely try to gain access to personal data such as your location using mobile apps including Angry Birds.
I rarely read the fine print when downloading apps and, evidently, it's not just me. According to researchers at Rutgers University in New Jersey, most people don't understand what information can be gleaned from apps. Although many Android applications display when they are accessing your location via a flashing GPS icon, the Rutgers team say its research shows most people do not properly notice or understand what the icon means.
The Rutgers team developed its new Android app, codenamed the RutgersPrivacyApp, to easily show when apps are accessing location-based data. It will detect if any other app is accessing your location logs and inform you via an alert. During experiments with the app, it was discovered that most participants found their location was accessed by several apps they would have not expected to access their location and that several apps accessed their location more frequently than they expected.
Janne Lindqvist, assistant professor of electrical and computer engineering at Rutgers University, told me: "Our research shows that people don't know what is really going on with their apps at the moment. With our app, they will know better what is happening with their data, and are able to make better decisions with respect to their privacy and app usage".
The RutgersPrivacyApp will initially be released for Android but other platforms will be considered if it proves popular.
Lindqvist said: "We will release the app as soon as possible. It might take still a few weeks or up to two months before we will launch it for public use. We'll first put it out only on Android, but if it gets enough traction, we'll certainly look for opportunities to see what we could do on other platforms as well".
Image Credit: Chesky/Shutterstock