BT unveils Android smartphone -- but it's not a mobile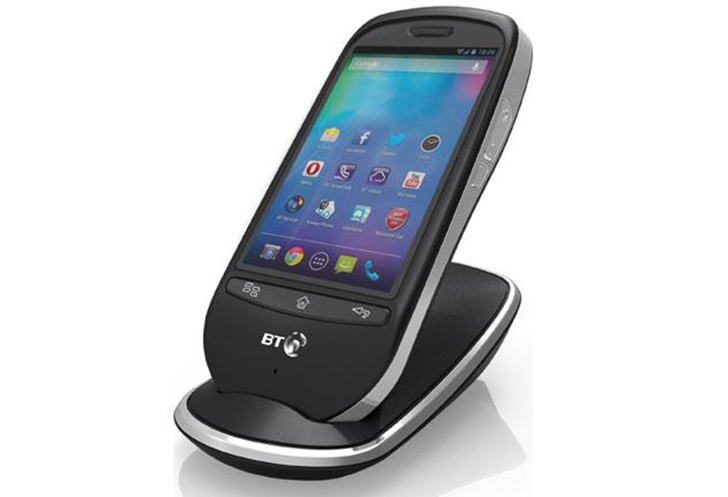 BT has introduced a 3.5-inch touchscreen smartphone that runs on the Android 4.2 Jelly Bean operating system, but it's designed to be used in the home.
The Home SmartPhone S comes with 2GB expandable memory for storing music and photos, a front-facing camera and Wi-Fi connectivity. Facebook and Twitter are pre-installed and you can download further apps via Google Play and Opera mobile store.
At £169.99, the DECT cordless phone also includes Nuisance Call Blocking technology that blocks up to 80 percent of unwanted calls from international numbers, withheld numbers, and unknown callers.
Erik Raphael, director of Wi-Fi and Devices at BT, said: "The new BT Home SmartPhone S allows customers to enjoy the features they would expect from a smartphone combined with the great features of a BT home phone. It makes the home phone central to family life again, allowing you to look up numbers online and communicate with friends and family via email, Facebook or calls".
I'm struggling to see why anyone would want to spend £170 on an all-singing, all-dancing device for a home phone. I remember when Amstrad unveiled the 'revolutionary' E-Mailer device to let people use email without having a personal computer -- the device that was later voted one of the biggest gadget disasters ever in a Gadget Show poll.
BT has thought this through though and has marketing lines to counter cynics like me, such as: "No need to fire up your laptop to go online, BT's Home SmartPhone is always on and one tap away from the information you're after", or "Fed up with the kids taking your mobile to go online or play games? Get the home SmartPhone for the family to keep everyone happy, and keep your mobile as your own personal device".
What do you think about BT's Home SmartPhone S?