Best iOS apps this week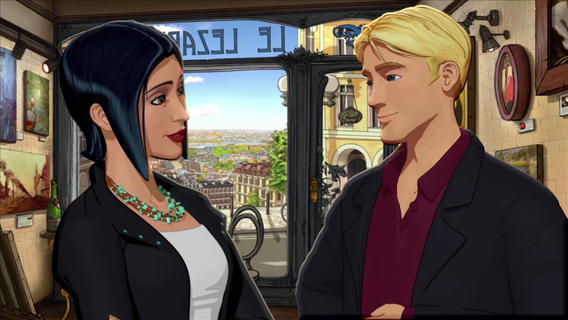 Sixth in a series. I'm a massive fan of the Broken Sword series of games, so this week was a great one for me as I finally got to download and start playing the brand new Broken Sword adventure on iOS. I'm pleased to report it doesn't disappoint. Thanks to mobile devices (and Kickstarter and Indiegogo campaigns) classic adventure series are getting a whole new lease of life, which is fantastic. Fans of classic games will be thrilled to know there's a "new" Final Fantasy game out this week too.
With the Winter Olympics upon us, Apple has gathered together a collection of official Sochi 2014 apps, including the Athletes' Hub which is well worth a download.
As always, if I miss an app that you think should definitely have been included, let me know in the comments below.
Here is my selection for this week.
Paid App of the Week
Broken Sword 5 -- the Serpent's Curse ($4.99)
Offers in-app purchases.
Fresh off the back of a successful Kickstarter campaign, the classic point and click adventure series is back. This is a brand new game from the original creators, and features all the usual characters including American George Stobbart and French journalist Nico Collard. This time around they're on the trail of a stolen painting and, as you'd expect from a Broken Sword game, there's an ancient murderous conspiracy to contend with.
As is often the case with iOS adventures, it's an episodic release -- part 2 (the conclusion) will be available as an in-app purchase shortly.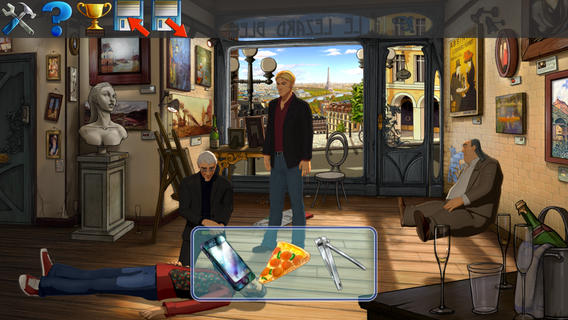 Free App of the Week
The 2014 Winter Olympics are about to start, so naturally there are various apps available to help you follow the action. This official app from the International Olympic Committee lets you easily discover and follow verified accounts of competing Olympians across Facebook, Twitter and Instagram.
You can search by athlete, team, sport and game, and view each competitor's profile.
The app will also let you create your own custom feed and see what's trending among the Olympians.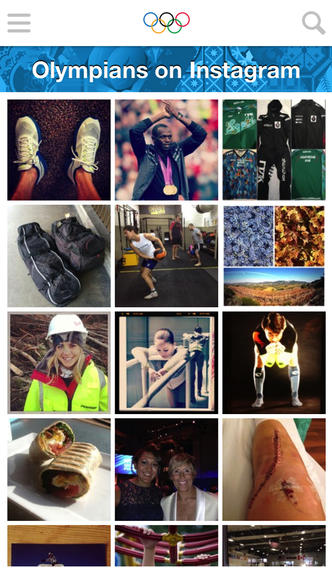 Other Apps
Final Fantasy VI ($15.99)
This installment of the hugely popular Final Fantasy series of games from Square Enix was first released twenty years ago in 1994. The ported version includes content from the 2006 remake and elements have been optimized for touch controls.
Game data is saved to iCloud, so you can easily switch between devices and pick up where you left off.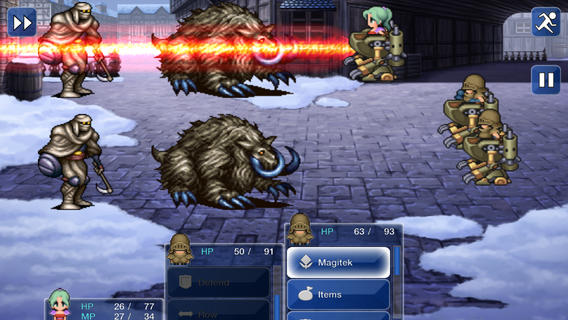 This app uses a mix of photographs and eighteenth century watercolors to allow you to explore Windsor Castle, an official residence of Her Majesty The Queen, and home to British kings and queens for almost 1,000 years.
You can see where the watercolors are located on a map, and compare the paintings with modern day photos. If you visit the castle yourself you can take your own photos and add them to the app.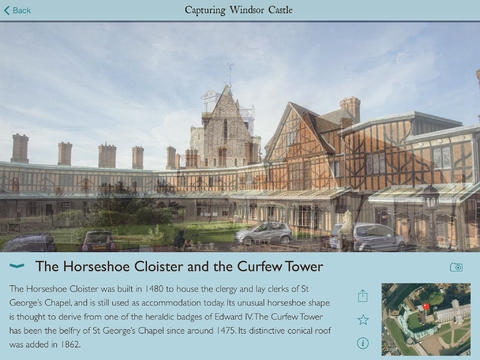 Offers in-app purchases.
This is a filter camera photo editor that lets you take pictures and apply real-time filters and effects. You can play around with focus and exposure, flash control, anti-shake, use the self-timer and more. The app offers 116 filters, numerous editing features and design tools that will let you add text, stickers and frames to your shots.
Edited images can be shared to the usual services including Instagram, Facebook, Twitter and Flickr.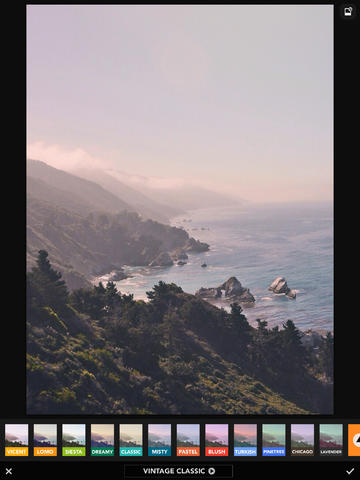 Apple's App of the Week
This week's free app from Apple is a racing car game made for children aged 3-9. There are no rules -- drivers can steer through puddles of ice cream, fly off jumps into a lake, or build a pile of objects and plough through them. Or stick to the roads, if they prefer to drive more sensibly (like that's going to happen).
An editor mode lets you arrange your own races and jumps.