HTC posts disappointing Q4 earnings and shifts focus to cheaper handsets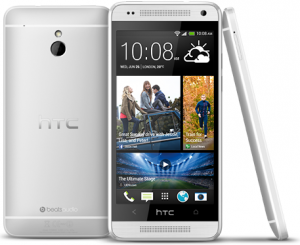 HTC is a brand that has fallen from the lofty heights it enjoyed just a few years ago. Today, the company releases fourth quarter earnings and the figures do not make for particularly happy reading.
On the positive side of things, the results show HTC managed to break even -- this is good news having suffered losses throughout 2013. It's not great news as profits stand at just NT$0.31 billion, but it's certainly better than a loss.
It looks as though the company is willing to learn from its mistakes, and at the same time as releasing its financial results, HTC's CEO, Peter Chou said: "We will continue to stay focused on making the best smartphones and building a compelling mid-range portfolio. Meanwhile, we are going to communicate better with consumers".
This is a sentiment echoed by Cher Wang, HTC co-founder, who said to Reuters last week: "The problem with us last year was we only concentrated on our flagship. We missed a huge chunk of the mid-tier market". It is fair to say that the One range is what HTC is known for, and this is made up of higher-end handsets. Although the HTC One and all of its offshoots were very well-received by critics, this failed to translate into sales.
By adjusting focus and tapping into a slightly lower area of the market, HTC may be able to regain the position it commanded not too long ago. It is likely this was a decision that was difficult to make -- few companies want to be seen taking a step down the ladder -- but it is one that could pay off. Offering cheaper handsets will enable HTC to make better headway in developed and emerging markets, but only time will tell how long it takes to pay off.