Laplink Sync for iOS launches, offers syncing between desktop and mobile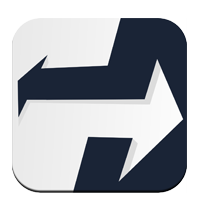 Laplink Software has released Laplink Sync for iOS 7.0, the latest release in Laplink's new Sync family, a collection of tools designed to allow users to manually sync media and other files across multiple platforms.
The app allows users to sync photos and videos between iPads, iPhones and iPod touches, and -- for an extra fee -- can also be used to sync with Android mobiles and Windows PCs running Laplink Sync for desktop. A Mac version is currently in development.
In its free form, customers can use the app to transfer photos and videos between two iOS devices running the app. Media needs to be filed in the LaplinkSync album that's created by the app, and then users can sync it in either direction (or both directions at once) manually once connected.
Laplink Sync offers various security measures -- users must be connected to the same local network to use it, plus each device can be password-protected. Transfers are conducted via SSL connections by default.
Should users wish to utilize the app to sync with Laplink Sync on PC or Android, they need to tap the About button to access the in-app purchase required -- this currently costs $2.99. Once unlocked, they can then sync photos and videos to and from a computer or Android mobile too.
Laplink Sync for iOS 7.0 is available now free for iPhone, iPad or iPod Touch running iOS 6.1 or later. Laplink Sync 7.0.72 is available as a 30-day trial for Windows, while Laplink Sync for Android 7.0 is also available for $2.99.