On Valentine's Day, T-Mobile's CEO wants you to break up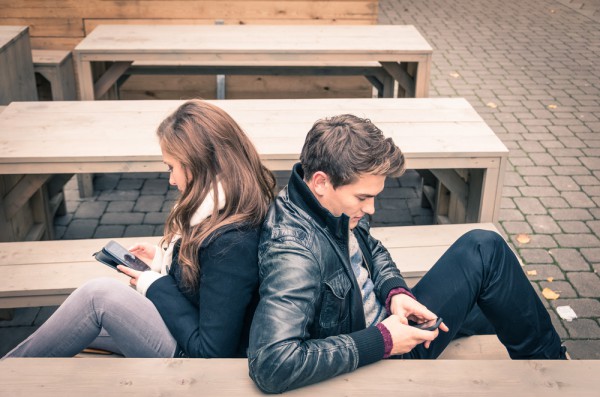 For many, Valentine's Day is about being with a loved one, making gifts, and celebrating their relationship. However, for eccentric T-Mobile CEO John Legere, this day is about breaking up and feeling good about it. Eh?
That is not quite logical at first, until you realize that Legere is actually talking about breaking up with your mobile operator of choice and showing T-Mobile, the self-proclaimed Un-carrier, your love. And, the man has some nice pictures to go along with his new advice for Valentine's Day.
Legere is targeting the other three largest mobile operators in US, namely AT&T, Sprint and Verizon, in a number of tweets posted within the last 24 hours. We have "Let's kiss and break up... with AT&T", "Hey girl, I can't afford a nice dinner. Verizon took all my money", "Let'em down easy and sprint like hell", as well as the generic "Happy Valentine's Day. Let's break up with our carrier" and "Keep smiling, heartbreaker. We've got your breakup covered" as the mottos of this social media campaign.
After all this work, Legere was probably feeling a bit tired, so the man decided to call it a day by relaxing with a cigar, watching the Sochi Olympics. There was no mention of whether this is what new customers, who heed that advice, can also expect to enjoy at day's end. My guess is it is not.
[portfolio_slideshow id=215326 size=large autoplay=false random=false centered=true carousel=true navstyle=graphical navpos=bottom pagerstyle=thumbs pagerpos=bottom]
The conflicting message will certainly grab people's attention on Valentine's Day, and perhaps make them explore a break up. It also means that any possible merger between T-Mobile and Sprint is definitely out of the question now.
Photo Credit: View Apart/Shutterstock