ScreenBlur is an ultra-configurable Windows lock screen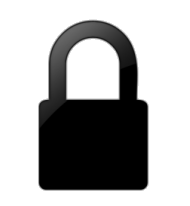 Leave a PC unattended for a while and the standard lock screen keeps it reasonably safe. Press Win+L, the lock screen appears, and only someone who knows your password will be able to restore the desktop.
This is simple, straightforward, and easy to use. It's not particularly configurable, though, so if you need more control then you might prefer ScreenBlur.
Initially the program seems fairly basic. It adds an icon to your system tray, and if you right-click this and select "Lock", an "Access Denied" message is displayed. Type the password you chose at first launch and the desktop will reappear.
Using a system tray icon isn't too convenient, but fortunately ScreenBlur can also lock your system via a customizable hotkey, or when your computer has been idle for a specified period of time.
By default ScreenBlur displays a grid over the screen when it's locked, which means it's difficult to read text, but you can still keep an eye on what's happening (progress bars, perhaps). If this is too much of a privacy risk, the program can hide or minimize running applications, and there's even an option to mute sound while the system is locked.
There are plenty of other useful tweaks available. You can have the program play a sound when it locks; disable "lock on idle" if you're watching a movie in full-screen; maybe have the computer sleep, hibernate or shut down if it's been locked for a specified length of time.
And just in case this isn't enough, you're also able to choose from several lock screen images (or provide your own), as well as changing interface colors, fonts and more.
ScreenBlur may not be the most essential of programs, but the lengthy list of settings help it stand out. Being free and portable helps, too, and if you're looking for a more customizable lock screen then we'd recommend you give it a try.