Paper is passé -- DocuSign eSignature comes to Microsoft Office 365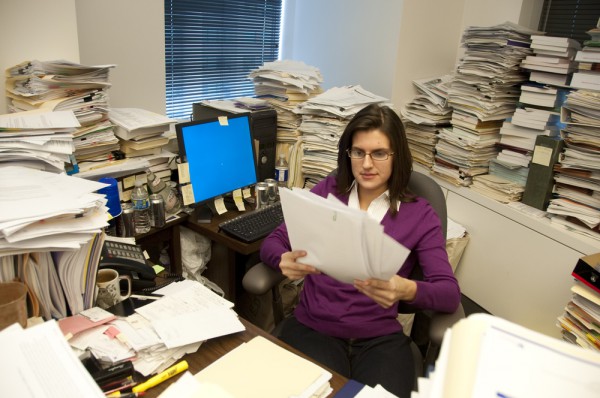 The existence of a paperless office and the overall death of paper has been greatly exaggerated. Anyone who has been in an actual company office recently knows that paper is still haunting the corporate world. Sure, there is less of it being used, but even one sheet is too many.
What can be particularly annoying is signatures. Printing and signing something feels archaic. Hell, you might as well chisel your name into a cave wall. Today, however, Microsoft and DocuSign join forces to bring eSignature to Office 365. While the partnership won't single-handedly kill paper, it is a start.
"Today, Microsoft and DocuSign announced a long-term strategic partnership to make DocuSign's industry-leading eSignature apps widely available from within Microsoft Office 365. DocuSign's new solutions, which are built on the Office 365 platform, will include integration within Outlook, Word, SharePoint Online and SharePoint Server 2013", says the Office team.
John Case, vice president of Marketing, Microsoft Office says, "leading partners like DocuSign are building apps on the Office platform to help our customers get more value directly from their most highly used applications. This partnership with DocuSign helps our customers keep transactions digital and manage eSignatures seamlessly from within Office 365, where they already communicate, collaborate and create".
Microsoft touts the following benefits of the agreement:
Easy Administration and Use -- Office 365 and SharePoint administrators will be able to add DocuSign Apps for all users directly from their administration consoles.
Single Sign-On -- DocuSign has adopted Azure Active Directory to provide single sign-on capabilities with Office 365 credentials, providing a seamless path to manage accounts.
Secured storage -- DocuSigned documents are automatically stored in Microsoft OneDrive for Business for full control.
Office Store Availability -- Individuals can self-service and access the apps and Word templates directly from the Office Store.
Continued Innovation -- DocuSign and Microsoft will continue to collaborate to bring new innovations to customers on the Office 365 platform.
Overall this is a great win for everybody. Microsoft increases the Office 365 features, DocuSign sees adoption of its technology, customers decrease paper usage, and more trees get to live.
Photo Credit: Albert H. Teich/Shutterstock