Best Windows 8 apps this week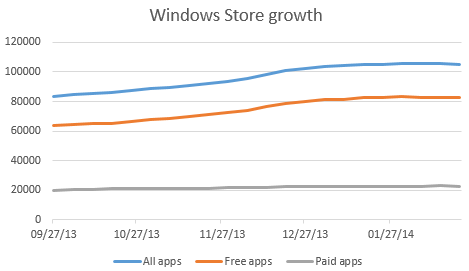 Sixty-nine in a series. The last six weeks have not seen any movement in regards to the total number of applications available in the US Windows Store.
Six weeks ago, 105,216 apps were listed in the store, which is about 150 less than this week's 105,379 application count.
Growth has been negative again this week with a drop of 177 applications compared to the week before.
The number of free applications increased by 204 apps while the number of paid apps decreased by 366 in the same period.
New applications are still released to the store, and the quality of submissions appears to be on the uptick if you compare releases of the last couple of weeks with releases from a year ago.
Red Stripe Deals
The following six apps are discounted by at least 50 percent this week.
Babel Rising 3D
Tales from the Dragon Mountain: The Strix Full
Ruzzle
Flight Unlimited Las Vegas
Pirates: Showdown
CookMe Pro - Your Cookbook
App of the week
Grand Theft Auto: San Andreas ($6.99, no free trial)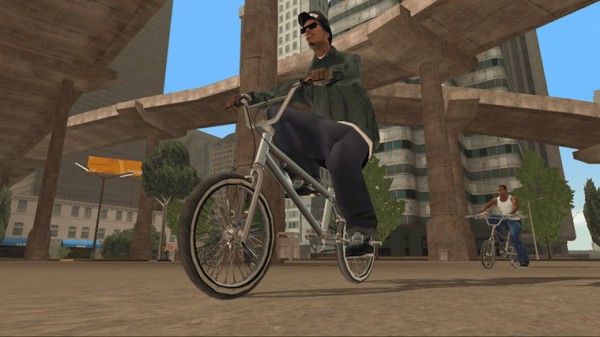 The first GTA game for Windows 8 was originally released in 2004 by RockStar Games as a sequel to the Grand Theft Auto: Vice City.
The game is set in the fictional state of San Andreas that Rockstar Games based on California and Nevada, and the three major metropolitan areas of San Francisco, Los Angels and Las Vegas.
It is an open world game that combines driving elements with elements taken from third-person shooters and adventure games.
Graphics are somewhat better than in the original game, but it still shows its age, especially when you play it on a big screen.
Performance on the other hand is excellent. Several Surface RT owners have reviewed the game and stated that it runs smoothly on their systems.
It is a must-buy if you are into games and never played that part of the series.
Other apps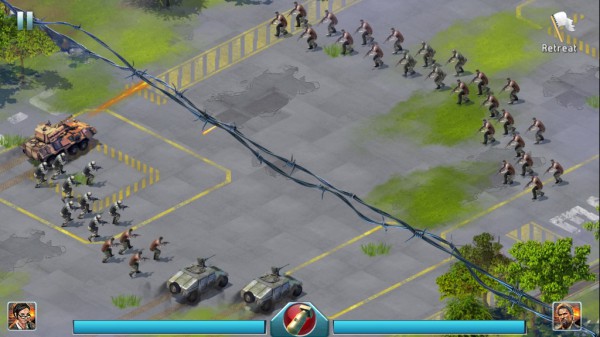 World at Arms is a strategy game that combines base building with real-time battles on a world map.
A tutorial walks you through the first steps of improving your base of operations. You use in-game currency to build buildings and recruit troops. This takes time to complete and can be finished faster with premium currency.
There are also buildings that you need premium currency for as you cannot build them otherwise.
You select the unit types for each battle, but cannot interact on the battlefield actively using those units. They attack on their own, and the only controls that you have during battles are to provide bonuses to your troops or attack enemy units with special attacks.
Camera Manager ($1.99, free trial available)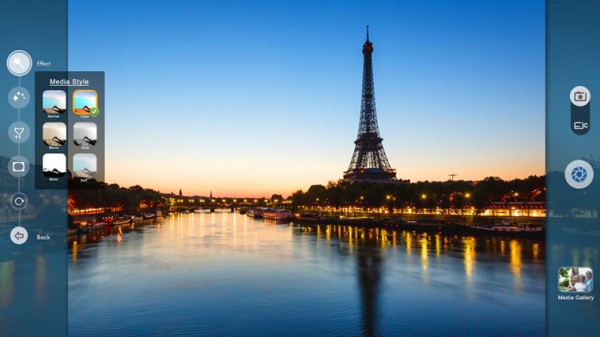 Camera Manager offers a control interface for connected cameras. You can use it to control camera-related values such as brightness, contrast and focus, and apply all kinds of effects to the image.
Effects and filters can only be applied if a camera is connected to the system. While you can browse the media gallery, it appears to be limited to viewing only.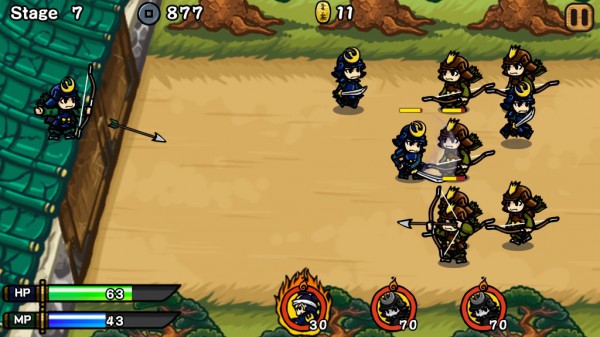 A tower defense game of sorts in which you defend the castle from approaching enemies by firing arrows at them.
The game has been optimized for touch-screens but you can play it quite well with the mouse as well.
The game is free to play but uses in-game purchases to generate revenue. There is also a vitality bar that depletes with each fight. You recover it by leveling up or by waiting.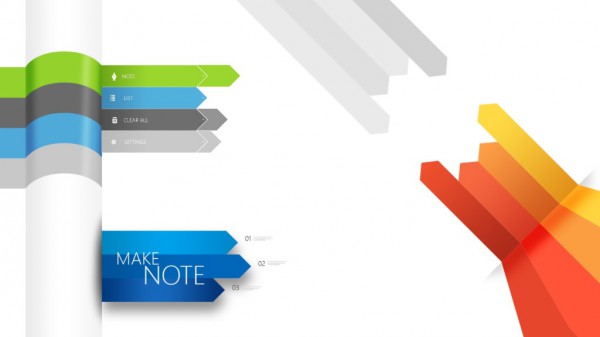 A well-designed note taking application for Windows 8. Create as many notes or lists as you want, set reminders for each, or use the built-in sharing options to share them with contacts or friends.
Notes and lists are displayed as horizontally scrolling items on the screen once created.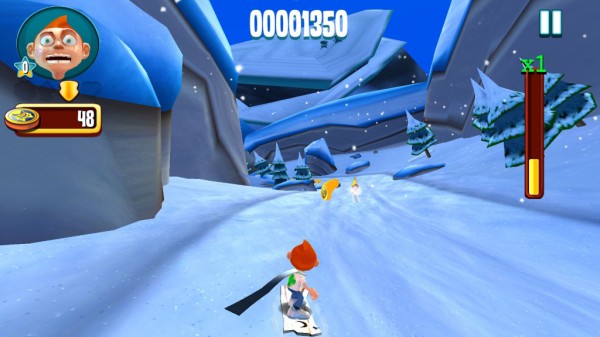 Use touch-controls or the keyboard to race courses on your snowboard. If you are using the keyboard, you use the arrow keys to navigate, space to jump and accelerate, and down to brake.
Try to escape obstacles on the course, collect coins while you are at it, and use special items such as a bird to speed up your progress.
You can buy items and upgrades  to improve your survival-ability, or avatars and gear to change your looks. One interesting feature of the game is that you can play cooperative missions as well.
2Day ($5.99, free trial available)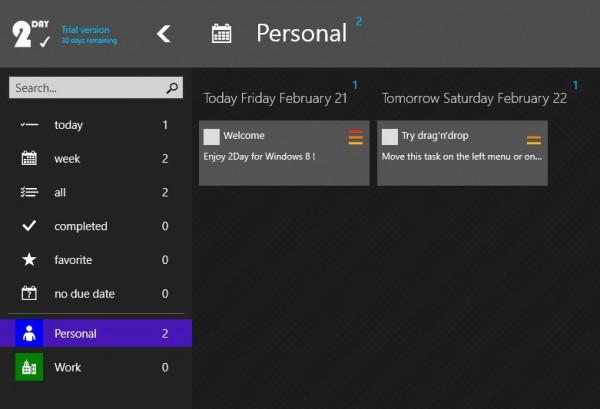 2day is a to-do list application that has been ported from Windows Phone. You can use it as a standalone app, or sync it with Windows Live, Exchange ToodleDo or 2Day's own cloud system.
The application offers an impressive set of features. You can add new tasks using speech recognition or the keyboard. Tasks can be customized in many ways, from setting due dates or priorities to start days, setting up reminders or the use of tags.
You can create custom folders and move tasks into them, and use the search up top to search all created tasks.
Deadlings ($1.99, free trial available)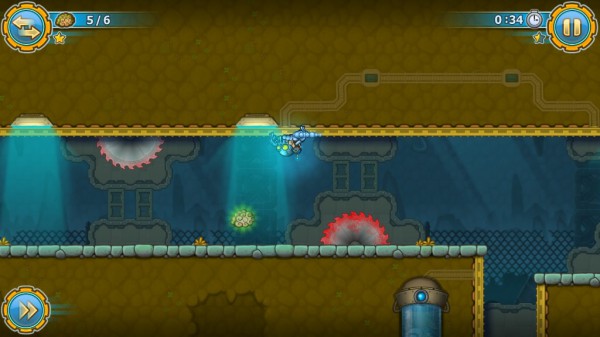 Deadlings is a stylish jump and run game. The focus is on the jump part here, as the zombie that you are controlling is moving on its own for the most part.
Your tasks is to time jumps properly to survive each level and reach the exit. You can jump on walls as well which makes the game quite challenging as you need to time wall jumps as well to progress to the exit.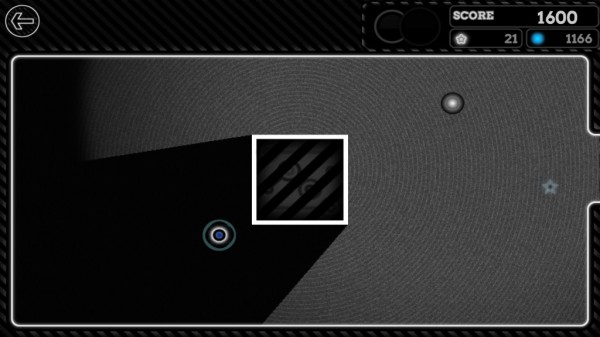 Another puzzle game that has been optimized for touch controls. Escape each level by drawing a path to the exit.
To get the high score, you need to collect stars during gameplay and avoid guards that patrol the area. Guards use lights to illuminate part of the dark level. When you enter an illuminated area, you will be spotted by the guards and chased.
Other game elements are introduced over time. This includes switches that you need to activate to open the level exit, or power ups that help you, for instance by avoiding detection.