Windows Phone could dual-boot with Android as Microsoft announces new partners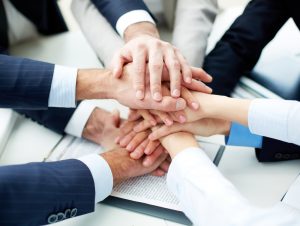 While Android is utilized by a cornucopia of handset manufacturers, Windows Phone is primarily a Nokia-only affair. Sure, there are other manufacturers that use Microsoft's mobile OS, such as HTC and Samsung, but let's be honest -- if you buy a Windows Phone, you want a Nokia. For a company like Apple, being the sole manufacturer of iOS is by design. However, Microsoft's business has always been about working with as many hardware partners as possible.
Today, Microsoft announces a return to form with nine new hardware partners. However, that is not all -- additional internal hardware is getting support too. Does this signal the possibility of a dual-boot Windows Phone/Android device?
"In addition to our great partners HTC, Huawei, Nokia and Samsung, today in Barcelona we announced we're now working with nine new Windows Phone partners, including: Foxconn, Gionee, JSR, Karbonn, Lava (Xolo), Lenovo, LG, Longcheer and ZTE. Collectively, Windows Phone partners make up an impressive 56 percent of the global smartphone market, according to IDC", says Joe Belfiore, Microsoft.
Belfiore further explains, "we are adding support for Qualcomm Snapdragon 200 and 400 series chipsets, with options that support all major cellular technologies, including LTE (TDD/FDD), HSPA+, EVDO and TD-SCMA. We will also support soft keys and dual SIM where our partners want it for their devices. One nice benefit of these additions is that many hardware vendors will be able to use the same hardware for both Android and Windows Phone devices".
In other words, consumers will soon have more choice when shopping for a Windows Phone handset. However, more interesting is that Microsoft is touting interchangeable operating systems on the hardware. From what the company says, it sounds like a dual-boot Windows Phone/Android smartphone could be a possibility. This would be a great way for Microsoft to get Windows Phone into the hands of curious consumers. This could be why Nokia is still rumored to be moving forward with an Android device.
Would you buy a dual-boot Windows Phone that also runs Android? Tell me in the comments.
Image Credit: Pressmaster/Shutterstock