New networked flash storage solution delivers competitive advantage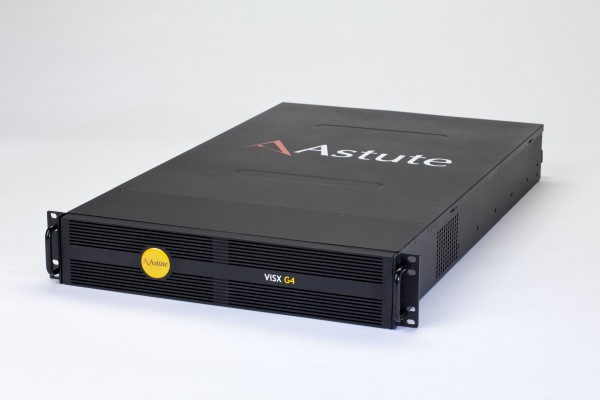 San Diego-based Astute Networks is announcing a new software release for its ViSX family of performance storage.
ViSX OS 5.0 adds Network File System (NFS) v2, v3, and v4 to its existing iSCSI support. The ViSX range also now offers an expanded range of capacity options to meet the growing demand for high application performance in both physical and virtual environments, including OpenStack support for cloud deployments.
Each ViSX storage appliance offers solid state performance at a low cost per GB and has a patented Data Pump Engine that offloads network and storage protocols in order to further boost performance. Designed to appeal to small and medium enterprises with no dedicated storage expertise, ViSX appliances can be plugged into existing infrastructure and improve application response times within minutes.
For critical applications like SQL Server, MySQL, Oracle and SharePoint, Astute claims ViSX can deliver an immediate 5 to 10 times performance boost. With support for the open source cloud platform OpenStack it offers a competitive advantage for cloud service providers allowing them to lower IT costs and enhance productivity.
"To enable their businesses to become more agile and responsive while making users more productive, IT professionals are facing the challenge to assure high application performance and availability while reducing overall IT costs and resource requirements", says Jeff Whitney, vice president of marketing at Astute. "That is precisely the focus of the newest release of the ViSX OS. It delivers outstanding all-flash performance while co-existing with installed storage for both physical and virtual environments. As a result, organizations achieve faster, consistent and predictable application performance while achieving a rapid ROI".
The ViSX Performance Storage Appliance range is now available in a choice of capacities up to 45.6TB in a single 2U platform, and add-on flash modules are available in sizes of 480GB, 960GB and 1900GB. Find out more on the Astute website.