Sony announces Xperia Z2 smartphone and Xperia Z2 Tablet, er, tablet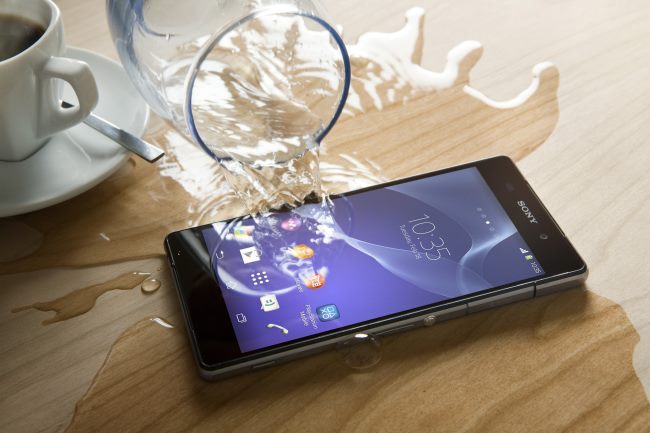 There's already a lot of news coming out of the Mobile World Congress, Barcelona, and Sony is using the 2014 event to launch the latest additions to the Xperia range. The Xperia Z2 is a waterproof handset that is being billed as "the world's best camera and camcorder". This is a claim backed by the inclusion of a 20.7 MP sensor, a 5.2 inch HD screen and the ability to capture video in 4K. Sound is recorded with digital noise canceling, and image stabilization is borrowed from Sony's existing range of camcorders and can reduce ambient noise by up to 98 percent.
The phone is driven by a Qualcomm Snapdragon 801 processor with 2.3 GHz quad-core Krait CPU as well as the Adreno 330 GPU. To ensure maximum shooting time, Sony saw fit to include a 3200 mAh battery, and power-saving technology is used to automatically switch off any phone features that are not being used.
Of course, the hardware is important, but Sony is also including updated software. The new Xperia camera apps allow for video recording at 120 frames per second, depth of field adjustment and a range of augmented reality effects. Sony has designed the device to feel good in the hand, using an aluminum uni-body to produce a slim device that has a smooth finish.
There are no prizes for realizing that the Xperia Z2 Tablet is essentially a larger version of the Xperia Z2. This tablet is touted as the slimmest and lightest waterproof tablet in the world, and is all but identical to the Z2 in terms of specs. The larger display -- a 10.1 inch screen -- is a Live Color LED panel that offers more natural images, and is squeezed into a case that's just 6.4mm thick, weighing in at 426g (the LTE model is 13g heavier). A 6000mAh battery provides up to 100 hours of video playback.
The Xperia Z2 and Xperia Z2 Tablet will be available around the world in March.