CCleaner adds support for managing Opera start-up items, adds file content duplicate detection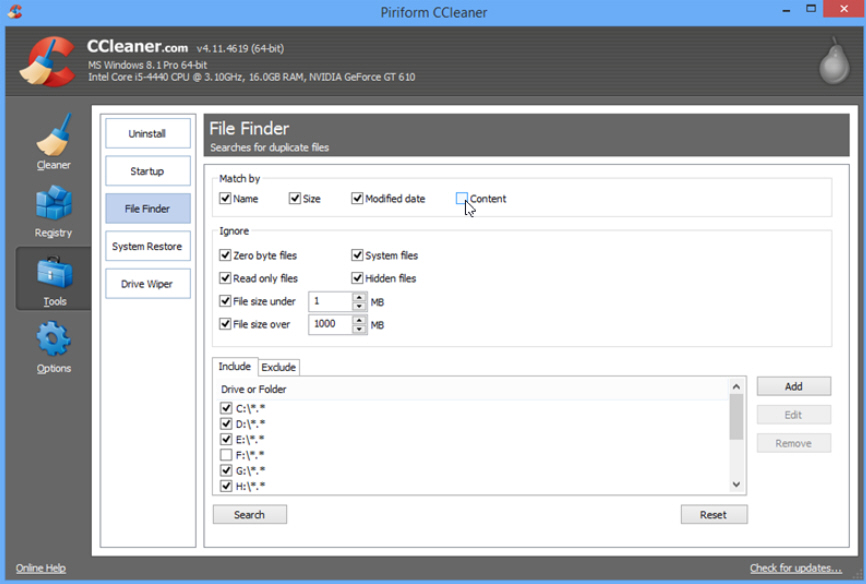 Piriform has released CCleaner 4.11 and CCleaner Portable 4.11, its popular free and paid-for cleaning tool for Windows. Version 4.11 is a significant update with a number of interesting new features.
These include adding support for start-up item management to the new Opera browser, the ability to scan for duplicated files based on their content and various other tweaks and improvements. Unlike recent updates, the bulk of the changes apply to free and paid-for versions of CCleaner.
The first new feature sees those running later versions of Opera (15 or up) gain the ability to manage its start-up items via the Tools > Startup tab. Support for Internet Explorer, Firefox and Chrome was implemented in previous versions -- version 4.11 also promises optimized detection of Firefox Profile start-up items in this new release.
The File Finder tool, which lets users root out and remove duplicate files, also gains a couple of notable improvements. Users can now search for duplicates based on content (simply tick the appropriate option in the "Match by" section), plus set an upper file size limit to further narrow and improve the quality of results.
Other changes in version 4.11 include improved SSD drive detection via the Drive Wiper tool as well as added support for cleaning items from the Torch web browser along with improvements to its Google Earth, Winamp, MusicMatch Jukebox, Windows Live Messenger, Free Download Manager and Download Accelerator cleaning tools.
Professional users gain improved Scheduler language support, while all the update is rounded off with usual raft of unspecified minor interface tweaks and bug fixes.
CCleaner 4.11 and CCleaner Portable 4.11 are available now as freeware downloads for PCs running Windows XP or later. A Professional version offering additional features including real-time monitoring and complete system cleaning is also available for $24.95.