Twitter bug exposes protected accounts -- puts users at risk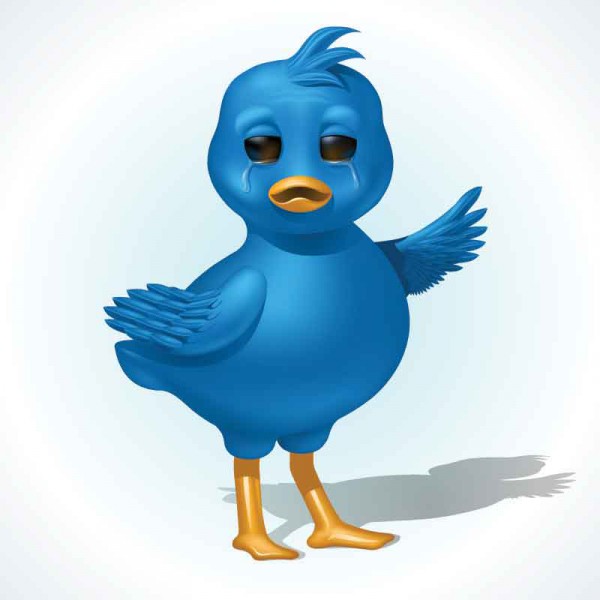 Privacy in social media can be a falsehood. The whole concept of sites like Twitter and Facebook is to share. Sure, you can limit what you share, and with whom you share, but once the information hits the servers, you have lost control. Hell, there is the possibility of accidentally sharing something by simply not understanding the settings. Some argue that the settings on some sites are intentionally confusing.
People sometimes need to limit or hide sharing for important reasons -- maybe someone is stalking them or maybe they are sharing sensitive business details with a specific intended group. Sadly, Twitter announces that a bug has affected 93,788 protected accounts, which allowed unauthorized users to read protected tweets.
"We were alerted to and fixed a bug in our system that, for 93,788 protected accounts under rare circumstances, allowed non-approved followers to receive protected tweets via SMS or push notifications since November 2013. As part of the bug fix, we've removed all of these unapproved follows, and taken steps to protect against this kind of bug in the future", says Bob Lord, Director of Information Security at Twitter.
Lord further says, "while the scope of this bug was small in terms of affected users, that does not change the fact that this should not have happened. We've emailed each of these affected users to let them know about this bug and extend our whole-hearted apologies".
While it is appreciated that Twitter was forthcoming and quickly fixed the bug, it never should have happened. Again, this could potentially result in dangerous situations. For example, if a woman is being stalked, the stalker could have obtained information using this bug and ultimately used it for nefarious purposes.
Does this bug cause you to distrust Twitter? Tell me in the comments.
Image Credit: Dantes.tv/Shutterstock