Microsoft, Samsung 'take a leading role' backing Qi wireless charging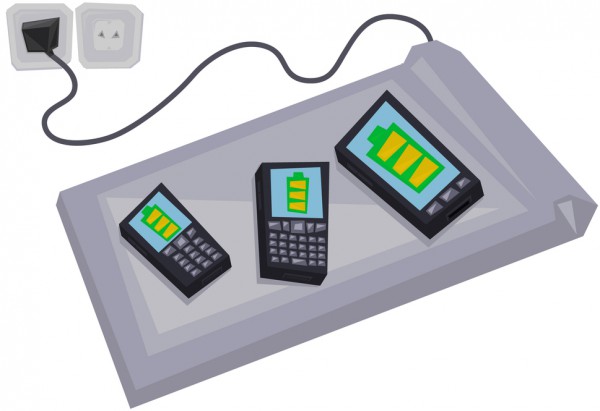 Qi is one of the most popular wireless charging standards, used by many companies in devices like chargers, speakers, smartphones and tablets. It adds convenience to such products, giving users the option to top up the battery on their handsets without plugging cables into them. I personally use a Qi wireless charger, made by Nokia, with my Lumia 920 and Google Nexus 7.
One of the hurdles Qi has to overcome to become more popular and attractive to consumers is mass-market support from key players, like smartphone vendors and mobile operators, which can dictate which standard they embrace. Qi appears to be on the right track, as it just added Microsoft and Samsung to its growing list of supporters.
The Wireless Power Consortium, which is responsible for Qi, has announced Microsoft and Samsung's Electro-Mechanics division are now members of the board, effectively taking "a leading role supporting the widespread adoption" of the wireless charging standard.
"Microsoft and Samsung Electro-Mechanics are important players in furthering Qi's adoption in more devices, cars, products, and places", says WPC vice president of Market Development John Perzow. "Qi leads the way in wireless charging with the fastest advances in inductive and resonance technology while ensuring compatibility with the entire 40+ million strong Qi ecosystem. That means that today and tomorrow, Qi products will continue to have the best features and will always work at any Qi charging spot, in the home, office, car and public locations".
Other backers of the standard include recently-added members like Aircharge, IKEA and ZTE as well as mobile operators like Verizon, Sprint, T-Mobile, China Mobile, O2 and NTT Docomo. In US, AT&T is supporting a rival standard, Powermat, in devices like the Lumia 1520, which is why you are not seeing it listed above. Car manufacturers like Audi, BMW, Mercedes, Porsche and Volkswagen are also backing Qi.
Microsoft and Samsung can both take Qi to new highs, as the former is soon to be the largest Windows Phone vendor, by buying Nokia's phone-making arm, while the latter is already the largest Android vendor.
Each has enough power in their respective domain to impose Qi on the market, by making the standard an integral part of more products. And, it is likely we will see both companies taking a more aggressive stance on promoting wireless charging, now that they are members of the Wireless Power Consortium.
Most of Nokia's premium Windows Phones have offered Qi as a built-in feature or through optional back covers, in most branded versions offered worldwide. Samsung on the other hand has mostly focused on accessories, like back plate with charging pad bundles, forgoing Qi as an out-of-the-box feature.
Photo Credit: gd_ainti/Shutterstock