Fiverr launches new Android app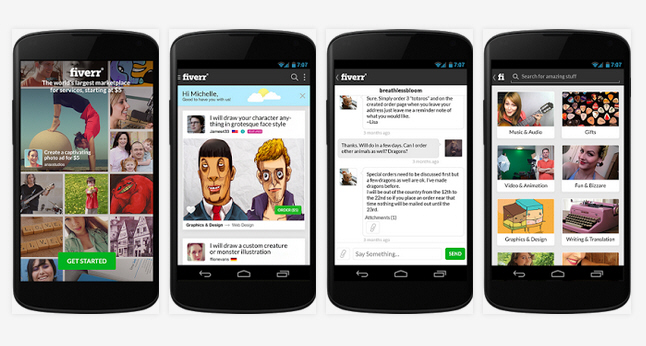 If you have a talent -- be it singing, computer programming, or crafting -- you can make a little extra cash from it by advertising your service on Fiverr. As the name of the site suggests, most offers are priced at $5, although top-rated sellers can offer single orders upwards of $8,000. Examples of available services include recording voiceovers, providing SEO reports on websites, offering business and legal advice, and creating illustrations. I've used the service in the past with great results.
Fiverr already has an iOS app available, and now the marketplace is rolling out a free Android app too.
Once installed, users login and can scroll through the home screen looking for interesting services, or browse through 120 product and service categories. There are over 3 million "gigs" offered at any one time.
"Fiverr for Android opens the service to a new segment of users who are on mobile", says Fiverr CEO and Co-founder, Micha Kaufman. "This year we are projecting 40 percent of our traffic will come from mobile. That's why we're so committed to investing resources to ensure we give our customers the best experience across all of their devices!"
Fiverr is available in the Google Play store now.