Concord Hospitality wisely chooses Chromeboxes instead of Microsoft Windows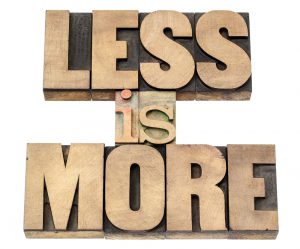 Choosing the right computer for a task can be tricky. If you spend too little money, you may buy an under-powered machine with poor performance. Conversely, if you spend too much, you may end up with too much power, effectively wasting money. Finding the balance is key.
Chromebooks and Chromeboxes are all the rage lately -- they are great computers if they meet your needs. For many businesses, they would be a bad choice. You see, the firms may need Microsoft Office and other specialized software, which will not run on Google's Chrome OS. However, if your needs are browser-based, it is a great choice. One such company, Concord Hospitality, is utilizing Chromeboxes with great results.
"Concord Hospitality operates nearly 100 Marriott and other premium-branded hotel properties in the United States and Canada, catering primarily to business travelers. We've expanded quickly in the past seven years, growing to about 4,900 employees and doubling the number of our hotel properties [...] We're always looking to embrace the newest and best technology. So when we needed a technology to offer all employees access to human resources information -- particularly those who don't normally have access to a computer -- we opted for the Google Chromebox", says Andrew Switala, Network Administrator for the company.
Switala further explains, "the boxes were simple to set up and we finished our roll-out of the devices and management console nearly two months early. Price was a big factor in our decision to deploy the Chromeboxes. Initially, we planned to invest in traditional computer kiosks, but the costs were prohibitive. Our human resources department only had $1,000 to spend on new technology for each property. We realized that one slim little Chromebox would accomplish essentially the same thing as a bulky, $5,000 computer kiosk in terms of information access for our staff -- but for a fraction of the cost".
Chrome OS detractors are constantly talking about the limitations of the operating system. However, the limitations are only a negative if they impact the user. Concord Hospitality has a simple need -- browser-based kiosks. A Windows machine would be overkill for employees needing to access a web portal. In this usage case, less is more.
Not only are the upfront costs of Chromeboxes significantly less than Windows machines, the ongoing costs will be dramatically lower too. A machine running Microsoft's operating system would require maintenance and security software -- a potentially expensive affair. Chrome OS cannot be infected by traditional Windows malware, since it will not run on the platform -- it is very secure.
I think Concord Hospitality made a smart move, but I am curious what you think. Should it have instead opted for Windows? Tell me in the comments.
Image Credit: marekuliasz/Shutterstock