Google, Bing, Yahoo keyword rank checker Rankaware adds scheduler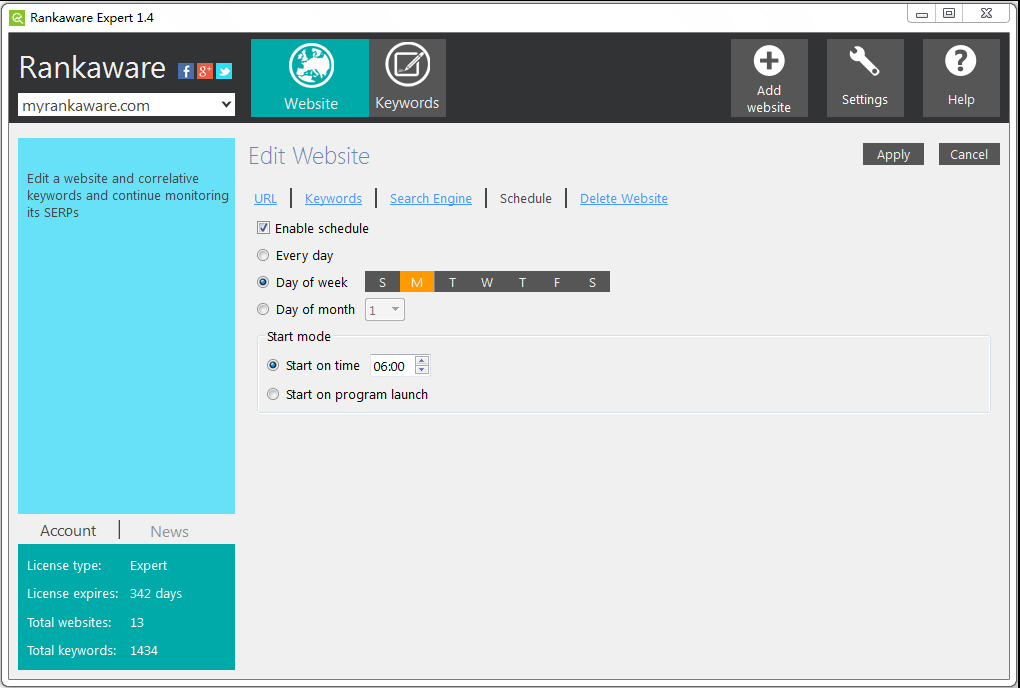 The keyword rank checker Rankaware has been updated to version 1.4.
The highlight is that this release finally adds a scheduler. You don't have to manually initiate an update any more: enable the schedule and the program can check your current Google, Bing and Yahoo! rankings when the program starts, every day, or on any specified day of the week or month.
Better still, the scheduler hasn't just been reserved for the commercial Rankaware editions. It's available for everyone, including users of the free (for personal use) version.
The official blog post on this release notes that Rankaware 1.4 can now also check for new versions on program launch. From what we can see, this alerts you to any updates, but won't download or install them for you.
Elsewhere, the rank checking mechanism has reportedly been updated, and there are unspecified "minor bug fixes".
The addition of the scheduler is a welcome improvement which greatly improves Rankaware's usability. The free edition of the program still has many limitations -- in particular, it's limited to one URL and doesn't allow business use -- but these can be addressed by upgrading to a commercial build. Prices currently start at $9.97 for a one-month licence ($49.97/ year), but these represent a significant discount (a regular one-month licence alone should cost $69.95). If you're interested, check out the program right now.