SnipDock takes screenshots and displays them for easy reference later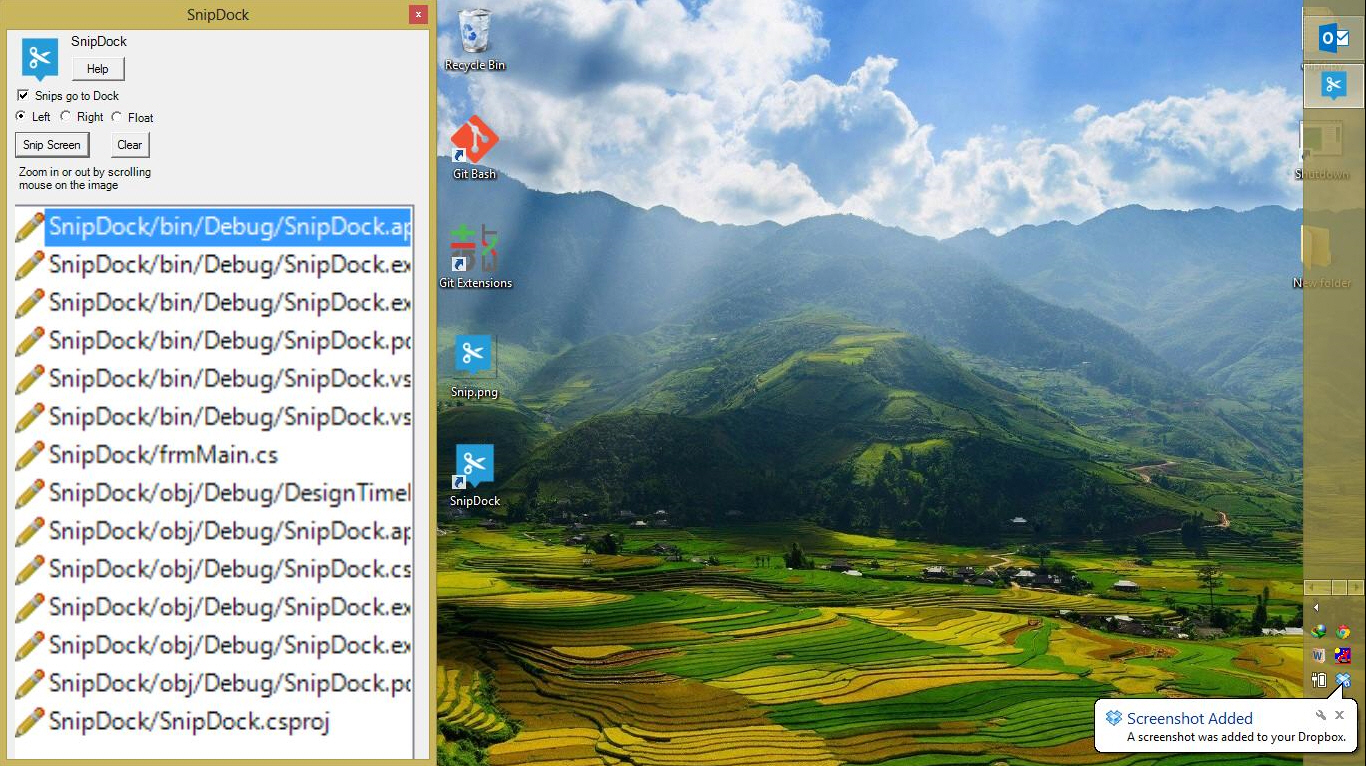 Install most screen capture tools and you'll find they run almost entirely in the background. Often you can simply press a hotkey and have your image saved, printed, uploaded to Facebook and so on, without you having to do anything else at all.
What if you just want to capture something for almost immediate reference, though: an address and phone number, a map, directions, something you want to keep in view? Saving an image means you'll have to find and reopen it, and so you might prefer the rather simpler SnipDock.
The tiny open source program installs easily, and on launch displays a dock at the left of your screen, resizing any other applications to fit.
When you spot some information you'd like to record, clicking the "Snip Screen", then clicking and dragging the left mouse button around an area will capture it. Your capture is displayed in the dock, so you can now continue working in your original application -- or switch to another -- but the image will remain visible.
You can take another capture later, in which case it replaces the first. But SnipDock also saves your grabs to a Pictures\SnipDock folder, so accessing older images only takes a moment.
SnipDock has a lot of issues. The dock takes up too much space on the screen, and can't be minimized, even temporarily; it only displays the last image, even when there's room for more; you can't capture the screen with a hotkey; the program grabs freehand rectangles only; you can't tell it where to save your captures, or disable saving; there's no direct way to manage your saved captures (list, view, delete).
This is the very first version, though (the installer still lists its developer as "Default Company Name", so these are very early days). SnipDock is a mere 100KB executable. And the core idea -- capturing an area of the screen, but keeping it in view -- is a reasonable one. We'll be interested to see how the program develops.