Create, edit and process animated GIFs with Cyotek Gif Animator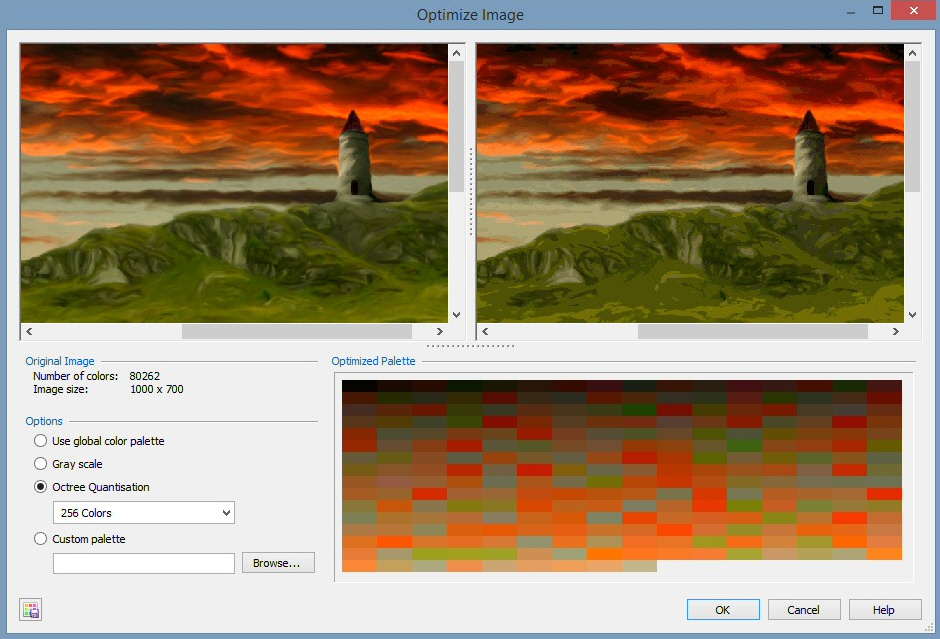 From forum avatars to simple web slideshows, there's still a place for animated GIFs. And, fortunately, they can be very easy to create. Cyotek Gif Animator provides everything you need to create, work and batch process your GIF animations.
Open an existing animation and it's displayed in a simple vertical timeline. You can change its background color, add or edit a text comment, and decide whether (and how often) it should loop, before viewing any results in a Preview window.
Cyotek Gif Animator provides plenty of frame-level control. You're able to delete existing frames, insert, duplicate or rearrange others, and of course decide how long any particular frame can be displayed. This isn't quite as easy to use as we'd like -- you can't drag and drop frames, say -- but it's not difficult, either, and you'll figure it out within seconds.
The big problem with animated GIFs is they're limited to 256 colors, but Cyotek Gif Animator can minimize any issues by optimizing your palette. Or, if that's still not good enough, there's support for importing existing palettes in various formats (Photoshop's .aco, GIMP's .gpl and more).
The program isn't just about editing existing GIFs, of course. It can also help you build new animations from scratch, with your own images.
Just in case this isn't enough, you also get a surprising bonus feature in an entirely separate command line client. This can import images, set durations, palettes and comments, and export the finished results, great if you'd like to automatically process GIFs from your own scripts.
The program also has a few issues. Animations must be previewed in a separate window, for example; it takes a couple of clicks to start playback, and this can be very slow, at least until it's played once in full.
Cyotek Gif Animator is still a very early beta, though, so none of this is any great surprise. For the most part, the program performs very well, and if you need strong frame or batch processing tools then it's worth a closer look.