Scan pages directly to PDF with STP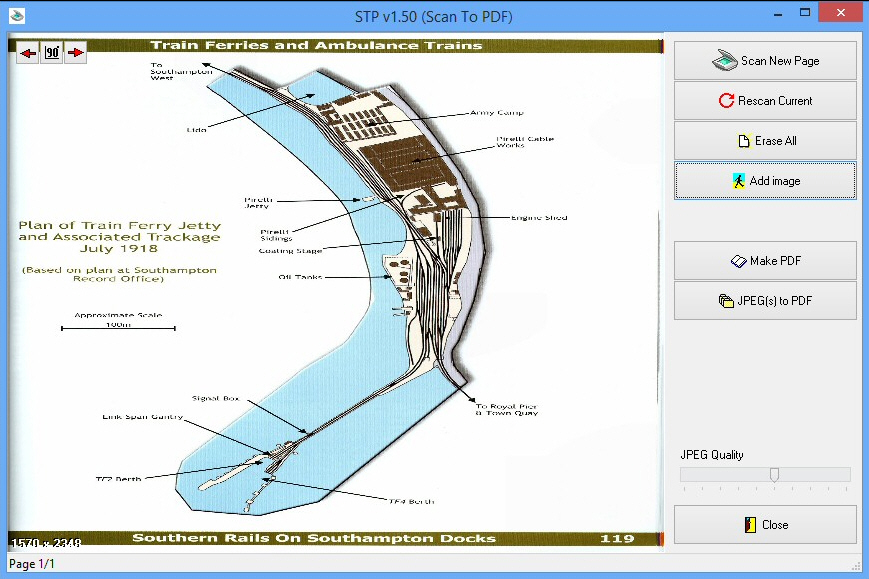 Converting a printed document to PDF can sometimes be a complicated process, where you must import the pages into a graphics tool, clean them up, then pass the results on to something else to generate the final document.
It doesn't have to be that way, though. Creating PDFs from scanned images can be quick and easy, and it certainly doesn't require heavyweight applications: a tiny portable tool could provide everything you need.
WinScan2PDF is a great example. The program can import multiple pages from any scanning source (via its driver), view and rearrange the pages as you like, then save them as a single document, all with just a click or two. Not bad for a single 48KB executable.
The problem with WinScan2PDF is that it assembles the scanned pages only; there are no options to edit or process them. If that's an issue then you might prefer the more capable STP (Scan To PDF).
The core of the program works much like WinScan2PDF. At a minimum, you can just keep hitting the Scan button, view the results, then click "Make PDF" to export the finished document.
STP then goes further, with options to deskew, rotate, crop or resize the image as required. These aren't always well implemented (for some reason the program wouldn't display its crop box as we were drawing it), but once you understand the quirks it's straightforward enough to use.
You also get a bonus "JPEG(s) to PDF" feature, where the program imports your chosen images and saves them all to PDF in a single operation. Again, this isn't perfect (there's no option to save one JPEG per page; the program crams on as many as will fit), but it's good enough to be useful.
If you don't need to process your pages, then, WinScan2PDF is the easiest way to convert them to PDF. It has a simple and well-thought-out interface which keeps any required clicks to a minimum.
If you might occasionally need to crop or resize a scan, STP would be our preferred choice. Don't spend too long thinking about it, though -- as the programs have a combined download size of less than 316KB, it's probably best to grab them both.