Stop Google+ broadcasting the number of profile views you've received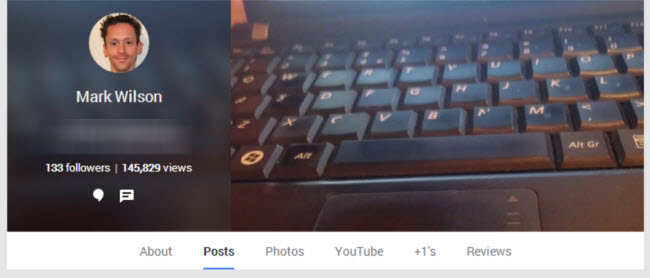 It has often been said that making use of any social network is an exercise in vanity or narcissism. The likes of Facebook, Twitter, Google+ and other similar tools give anyone a platform to voice their views, concerns, complaints and anything else they feel inclined to get off their chest. But what matters about each of these social networks -- for the vane narcissist, at least -- is the number of people who are actually reading the words that are published. Unburdening online can be a wonderfully cathartic experience, but all the better if it is read by tens of thousands of people rather than just hundreds.
Each network gives you its own way to keep track of your potential audience. On Facebook, it's easy to keep track of the number of friends you have, while on Twitter it's the number of followers that's important -- as well, of course, as the coveted blue verified badge. Similarly on LinkedIn, it is easy to see how many people you're connected to, and in the case of Google+ you can check how many people have circled you. But then there is the matter of how these figures translate into actual views.
Yesterday, Google started to roll out a new feature to Google+ users -- the ability to see how many times your profile and content have been viewed. If you're using Google+ for business purposes, this can be a useful way to keep track of what type of content is pulling in the most pairs of eyes, but it's also a great way to feed the ego... just watch the counter creeping up each day. Of course, there is also potential for the number to be rather soul-destroying, but I'm sure that's not the aim.
If you notice that there's a view count in your profile and you'd rather it vanished -- these numbers can be embarrassing, after all -- it's easy enough to get rid of it once and for all.
Click the Home button to the upper left of your profile page and click the Settings link in the menu that appears.
Scroll down to the Profile section and clear the checkbox labelled "Show how many times your profile and content have been viewed".
That's all there is to it!