DropIt 7.0 drag-and-drop file management tool offers raft of improvements and new features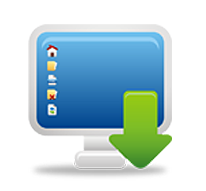 Drag-and-drop file mamagement tool DropIt 7.0 has been released. The open-source tool, also available in portable form, includes a raft of improvements, new features and a handful of bug fixes.
DropIt, which sits as a floating icon on the desktop when installed, allows users to process folders and files quickly via drag-and-drop, with up to 15 different actions (including move, copy, send by mail and upload) supported.
Version 7 kicks off with a raft of improvements: the Associations and Profiles window positions are now saved, as is the position size and columns of the Progress window.
The Select Action window now displays associations in alphabetical order, while the Compress action will now automatically rename compressed files if there are duplicates in the archive.
There are now six alternatives offered in the filters by file content, and there's an improved option to skip files if already in use.
Various new modifiers have been added to handle alternate upper and lower-case characters, for inserting strings in defined positions and filling strings with leading zeroes. A new option allows users to automatically backup the program's settings every three days -- and this is enabled by default.
There's added support for creating archives with any file extension, regardless of the compression format, as well as defining the name of DropIt SendTo links. Users can now also enable and disable associations in the Manage Associations window more quickly by holding [Ctrl] as they click on one.
Also supported in version 7 is the ability to remove folders from the Monitored Folders list by pressing [Alt] as they're dropped on.
The update is rounded off with the usual collection of bug fixes. DropIt 7.0 and DropIt Portable 7.0 are both available now as free, open-source downloads for PCs running Windows XP or later.