will.i.am has a self-designed smart watch ready to launch soon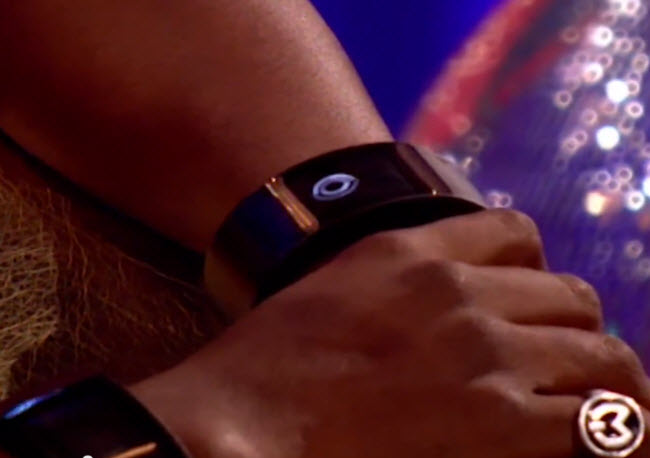 Rapper, producer, Black Eye Pea and all round tech-loving futurist tech-head will.i.am has designed his own smart watch which will be ready for launch in the coming months. The music titan has, apparently, self-designed and self-funded a project which should lead to a release in July. Very little is known about the device at the moment, but it has made a few appearances on TV screens that give an intriguing glimpse of what's to come. Unlike other wearables, this one looks like it will not require tethering to a smartphone -- it will stand on its own two feet.
It's worth pointing out for non-UK residents that product placement (endorsements, 'support from', 'promotional consideration' or however you want to view it) does not really exist in the UK in the same way as in the US and some other countries. But that said, will.i.am has been spotted on more than one occasion, "subtly" interacting with a device strapped to his wrist. Viewers of The Voice in the UK (yeah, sorry, I've been known to dip into it from time to time) will probably have noticed him fiddling with his wrist, and reference has been made to his actions on a couple of occasions.
During the live final of The Voice, he used his watch to make a phone call (which, amusingly, didn't go particularly well), and he also appeared on the chat show, Chatty Man, hosted by Alan Carr. During the course of his interview Mr Am tinkered with a black, bracelet-like watch, interacting with it using familiar swipes. Little snippets of information that have been dropped into various TV appearances reveal that there is Bluetooth support, as well as the ability to use services like Twitter and Facebook.
will.i.am has referred to the device on Twitter, saying that more information will be available soon:
Yes, it is really real @emily...I will definitely share more info with you soon...http://t.co/yat2Gax1WJ

— will.i.am (@iamwill) April 4, 2014
Check out the video below where you can see snippets of the watch in action.
Is this the smart watch that will sway my opinion of wearable tech? I doubt it, but it looks like a step in the right direction.