SmartFTP debuts new ribbon-based interface, drops Windows XP and Vista support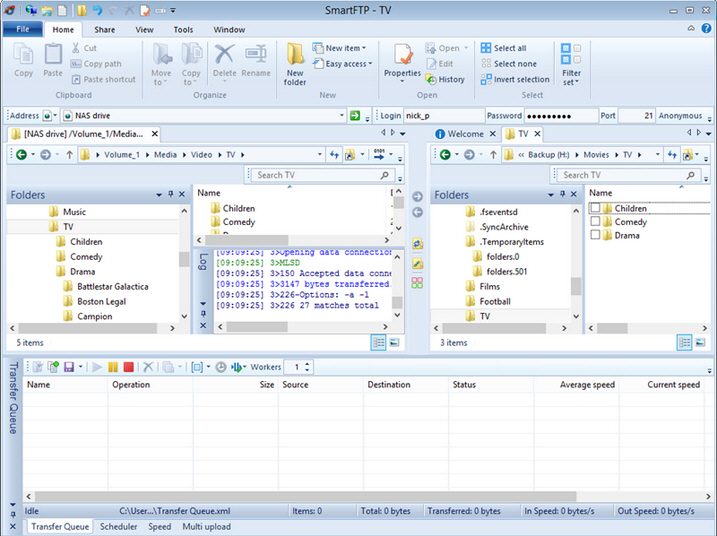 SmartSoft has unveiled SmartFTP 6.0 (32-bit) and SmartFTP 6.0 (64-bit), a major new update of its powerful FTP client for Windows machines. Version 6 debuts a new ribbon-based interface, plus vastly improved text editor and remote browser.
It also sees a rewrite of various features, removing all legacy code relating to Windows XP, which -- along with Vista -- is no longer supported as of this release.
The new ribbon-based interface is designed to copy that found in Windows 8's File Explorer and later versions of Microsoft Office. The UI also comes with High DPI support for 125 percent, 150 percent and 200 percent DPI settings. The interface overhaul also sees multi-resolution icons take the place of toolbar bitmaps, while support has also been added for mouse-over scrolling.
The remote browser comes with connection sharing between it and the transfer queue. It also sees the connect, reconnect and disconnect buttons (and corresponding functionality) removed.
The browser also now handles the root (/) folder like any other, and comes with unified search implementation and interface.
The text editor gains a clipboard ring and improves performance by only performing dynamic styling when the main thread is idle.
There's a new quick find and replace tool added to the editor, along with an indicator bar to the right of the scrollbar to show annotations, search highlights and spelling mistakes. Support has been added for the Microsoft spellchecker, complete with auto-correction.
Users can now enable support for code preview in the editor's settings, plus visually compare two documents. Also added is support for adding column markers to the ruler bar.
The rewritten code sees the search implementation now unified across the program. CNG has been replaced by CryptoAPI and the custom task dialog implementation has also been replaced with native implementation. One final modernization sees the transfer filters switching to using canonical AQS (Advanced Query Syntax).
Along with removal of all legacy code supporting Windows XP, SmartFTP 6.0 also removes Rapidshare support as of this release. Since its initial release, version 6 has also been updated twice with minor bug fixes, primarily relating to the remote browser.
SmartFTP 6.0 (32-bit) is available now as a free trial download for 32-bit versions of Windows 7 or later. SmartFTP 6.0 (64-bit) is available for 64-bit versions. Prices start from $59.95 for the Professional Edition.