Best Windows 8 apps this week

Seventy-eight in a series. Welcome to this week's new Windows 8 apps overview. Several popular first-party and third-party apps were updated this week.
Microsoft's One Note application received an update that added support for additional languages, inking and rule line improvements, performance improvements, as well as an option to go to the location of the page from the recent notes view.
A password manager was added to the RoboForm application which you can now use to generate secure passwords based on rules that you define in the generator.
Teamviewer was updated as well this week. It features faster and more fluid remote connections now, and provides you with an option to lock the remote screen after the remote session has ended.
Last but not least, Kobo Books was updated as well. The update introduces improved chapter navigation and bookmarks, quicker library loading, and keyboard navigation in the reading experience.
Red Stripe Deals
The following  apps are discounted by at least 50 percent this week.
App of the week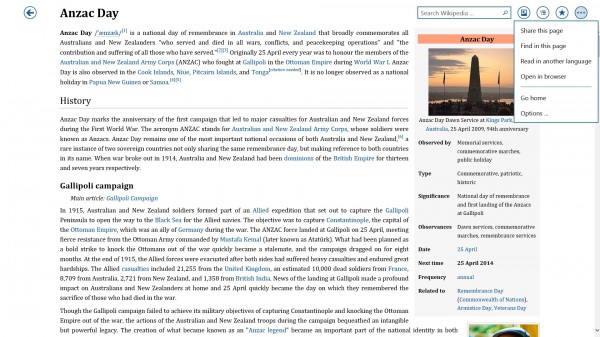 The Bing Wikipedia Browser application provides you with direct access to all Wikipedia articles in an optimized interface.
You can use the search feature to find articles of interest, or browse Wikipedia instead.
Microsoft has added several additional features to the application that may make it useful for some Windows 8 users.
You can use it to flip through all photos and pictures for example that are posted on the page, access the table of contents in an extra menu, or use the sharing options to share articles with contacts.
You may also change the default font size, switch to another language version of the article, or use the find on page option.
Other apps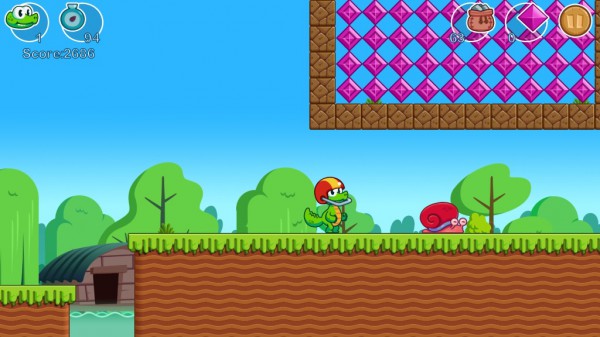 Croc's World is a simplified version of Super Mario Bros. It is a jump and run game that you can play with the keyboard or touch.
The basic controls allow you to move left and right, and to jump. Once you have discovered the second extra, you can also shoot rocks in addition to that.
Your task in each level is to reach the exit, and to do so, you need to avoid, jump on or shoot the creatures in the level.
It is a fun game especially for children thanks to the fun characters and visuals it offers.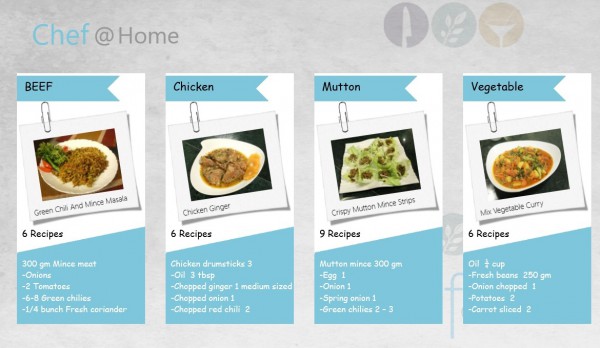 The app offers a beautifully designed recipe collection sorted into groups such as beef, vegetable or rice.
While it does not offer hundreds of recipes, it offers a careful selection of Pakistani recipes.
Each recipe lists all required ingredients as well as instructions on how to prepare the meal.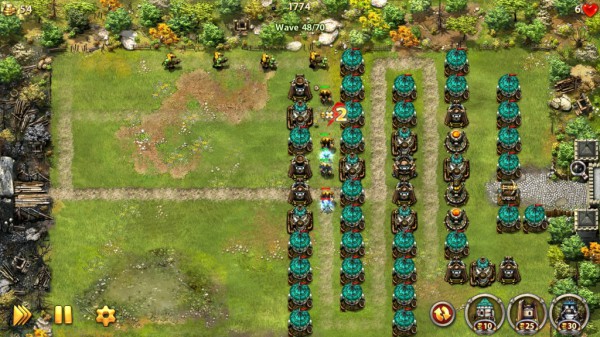 The tower defense game is available as a free limited version and a paid version for $3.99.
The free version offers one map and the first three maps of the campaign but appears otherwise identical to the commercial version.
Build a maze of towers to prevent rushing hordes of enemies from reaching the level exit. To do so, you have three basic towers at your disposal which you can update several times to make them more powerful.
In addition to towers, you do get access to traps that you can lay out on the battlefield, and to an upgrade system to unlock new features or towers.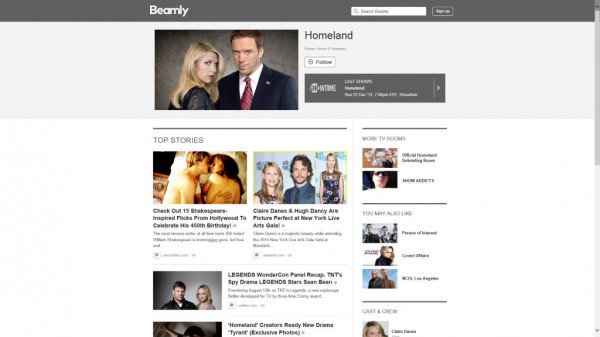 A social network for TV. Follow shows and stars that you like to get access to personalized news feed that keep you up to date.
Join TV rooms to chat with other fans, or follow people who share your passion for a particular show or actor.
An account is required for the majority of features the app makes available.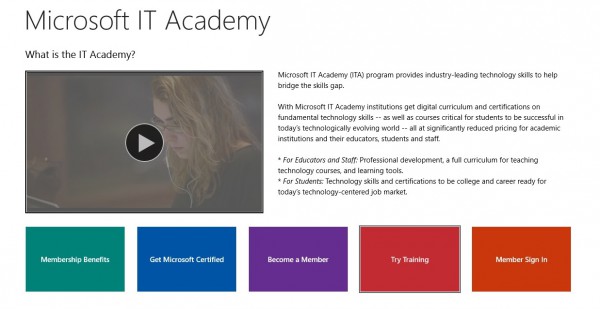 This is the official Microsoft ITA application for Windows 8. The program provides IT Academy members with access to more than 400 courses, lessons, references and other information and learning materials.
The app highlights membership benefits, explains how institutions can become a member, and offers member sign-in options.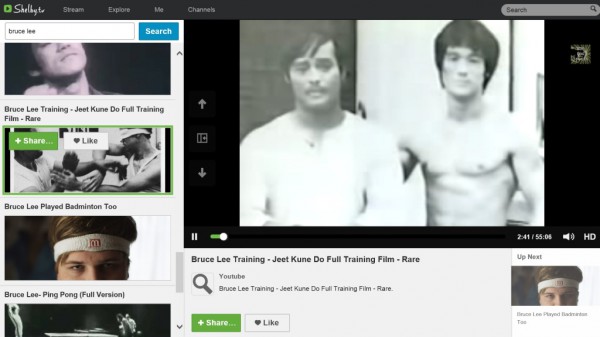 This is the app of the social video sharing platform Shelby. You can browse it without signing in or anything, but can unlock the full potential only when you do.
You can follow channels, explore what is hot right now, or follow friends to see which videos they have liked and shared with you.
You can also create your own channel that your friends can follow.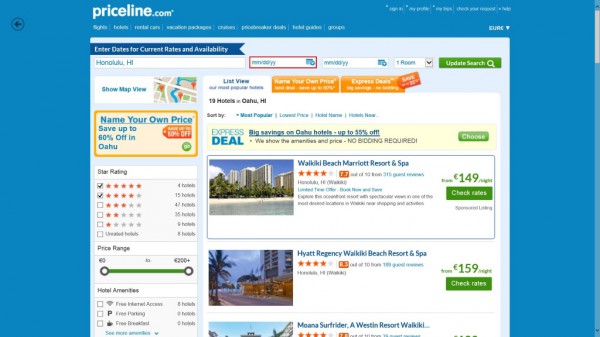 Priceline for Windows 8 provides you with travel related search options to find hotels, flights, cars, and other vacation related deals.
To use it simply select one of the search options on the apps' start page and enter relevant information such as date or location.
The app replicates the official Priceline website 1:1.