Why SaaS vs. on-premise doesn't have to be an either/or decision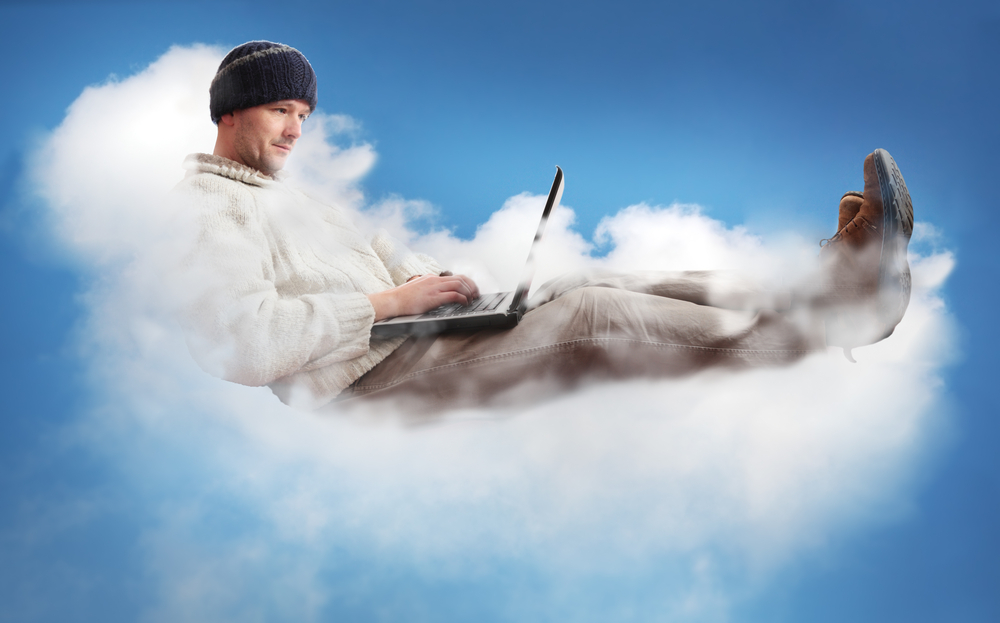 Much has been written about the pros and cons of Software-as-a-Service (SaaS) applications versus on-premise software. Although SaaS is clearly the driving trend for a wide range of compelling reasons, does every organization need to be forced into making a choice? For some there are still very good reasons for keeping an application in your own data center.
Depending on your business needs, choosing an application that you can deploy in either model and that gives you the option of moving back and forth between a SaaS environment and on-premise may give you the best of both worlds.
Hybrid Model Built For Customer Choice
One of the paradoxes about the evolution of cloud computing is that some of the most robust, feature-rich software applications are not easily transitioned to SaaS. For this reason, many have predicted the demise of the traditional, on-premise software vendor. Does this really need to be the case and an unquestionable assumption? Some of the best software in the industry has been developed over years, with the collective insight of multitudes of customers resulting in a sophistication that is hard to match by newer applications. Should we really throw away all this collective knowledge and start from scratch building 1.0 products just because we need to adapt to new deployment architecture? Companies like Salesforce and Workday have the funding to invest a decade rebuilding established categories. For the thousands of products and vendors that don't, there is another way to get there.
One answer to this paradox is to leverage an existing product and aggressively utilize the powerful virtualization technologies available in the market to deliver a SaaS offering. It is important to note that when the SaaS movement began, virtualization technologies were not ready for this approach. Vendors had to rewrite for multi-tenancy, because it was the only way to get to a service delivery model. However, today's robust virtualization platforms offer a viable alternative.
Using virtualization, it is possible to take an existing, proven software product and deploy it in a very flexible, high-performing, and cost-effective way. The result is a hybrid model, such as the one we use at Planview, where vendors offer both a SaaS version of their software and an on-premise version. This model gives customers more choice and enables traditional software vendors to make the business model transition to SaaS.
We have been actively in the market for several years now with this hybrid model and have seen a range of benefits for our customers.
Deployment Flexibility That Supports Business Objectives
Customers benefit from the hybrid model, because they can choose the right deployment model for their business. Although SaaS is the dominant choice among our new customers, there are still customers that want to deploy on-premise. We can support their needs without it being a disruption to our development or business model. Also, our existing on-premise customers get a straightforward transition path to the SaaS economic model if they want it. They don't have to make the leap to multi-tenancy and any potential concerns. With virtualization their same environment moves very cleanly to our cloud. And although not common, SaaS customers have the flexibility to pick up their instance and go on-premise if they desire.
A Security Model Aligned With Traditional Needs
Security is always a major concern in the cloud, and the virtualized model offers some advantages. For instance, many entities such as financial institutions, government agencies and even product development organizations have traditionally used our product on-premise due to strict requirements around data protection. With SaaS via virtualization, they maintain an isolated, dedicated environment that they are more comfortable with in many cases. Although the multi-tenant vendors have alleviated many of the security concerns over the past decade, the virtualized model is an easy migration for many customers. They can unlock the economics of the SaaS model while using the same product they've grown to depend upon for portfolio and resource management.
Faster Starts For On-Premise Customers
A faster deployment time via the vendor's SaaS infrastructure is an added value for customers that choose on-premise at the outset. For instance, our customers can leverage our cloud infrastructure to drive faster on-premise implementations. We can begin implementation immediately on our cloud infrastructure without waiting for procurement and deployment of the customer's internal IT infrastructure, which can sometimes take weeks or even months. When on-premise infrastructure becomes available, we can migrate the virtual instance to the customer site often within hours, increasing time to value.
Easy Configurability To Support Business Processes
In a virtualized SaaS model, organizations also have complete power to configure the software to align with their existing business processes. By having their own virtual instance, customers are free from one of the traditional multi-tenancy constraints and can configure with ultimate flexibility to support their business.
Upgrades And Integrations On The Customer's Terms
In addition, a virtualized infrastructure allows companies to upgrade to new versions of the software when it is convenient for their organization. For many customers this is an enormous benefit, because not everyone wants to upgrade immediately every time a new software version is released (multi-tenant software upgrades everyone automatically). The customer migrates to the new version only when they are ready.
This also helps manage integrations with other systems that are often on-premise, such as human resources, enterprise resource planning systems, etc. Flexibility about when to upgrade allows customers to test and implement integrations on their schedule to ensure a smooth migration.
Hybrid Model Changes Either/Or To At Will
The SaaS revolution has no question created a lot of opportunities and challenges as well as demanded new ways of thinking for both consumers and vendors of enterprise software. To date, the conventional wisdom has been that it is an either/or decision, to the point of sometimes appearing religious. From our perspective, it does not have to be that way. Leveraging virtualization and a focused business transformation can bring to life a hybrid software delivery and business model that can create immense value for both customers and software vendors. No single model is right or wrong, but the hybrid model has some unique benefits that allow powerful existing applications to move to SaaS, unlocking great economic advantage for customers and vendors alike.
Image Credit: ND Johnston/Shutterstock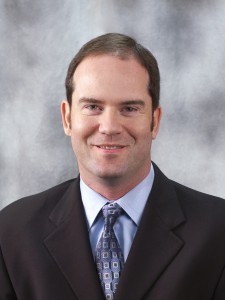 Patrick Tickle, executive vice president of software products at Planview, brings over 20 years of experience in product management, product development and marketing across a wide range of technology solutions.