PhotoDemon is a fast, free and portable photo editor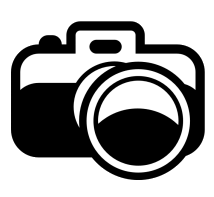 PhotoDemon is an open source photo editor which, its developer says, has been designed to be "portable", "powerful" and "usable". This sounded great to us.
First impressions don't live up to the hype, unfortunately. A horribly basic interface has two sparse and non-customisable toolbars, doesn't properly support common mouse actions (right-click menus, mouse wheel zoom) and hides most of its features in a complex menu system.
It's tempting to give up immediately. But wait. PhotoDemon is more capable than it looks.
Opening an image, for example, isn't just a matter of loading a local JPEG or PNG. There's also support for importing RAW, PSD, DNG, HDR, ICO, WEBP and many other image types.
There are tools to select rectangles, ellipses or lines, in interior, exterior or border modes. Selections can be antialiased, feathered or sharpened in a click or two, and saved for reuse later.
The "Adjustments" menu seems a little more ordinary, at least initially. You get all the usual options (Brightness, Contrast, Color Balance, White Balance, more), each leading to a simple dialog where you drag sliders to apply your tweaks.
There are some more capable extras, though. A useful curves tool, with histogram overlay. A Photo Filters dialog, with 50 filters, each of which can correct a specific color issue. A very configurable "Color to Monochrome" tool with eleven dithering options.
It's a similar story with the "Effects" menu. It offers 65 separate options, but many are familiar, and their quality isn't great. The single "Pencil Drawing" tool, for example, has no configuration options and delivered very poor results for us.
But then again, in other areas PhotoDemon did very well. It offers no less than 9 different Blur options. The Figured Glass tool produced some very artistic effects. The "Distort" menu had some real highlights, making it easy to stretch, twist, poke and otherwise manipulate your photo in interesting ways.
Better still, every PhotoDemon tool can have its settings saved as a Preset for easy recall later. If you've set up a complex Perspective effect, say,  this can easily be saved and reapplied to other images whenever you like.
Other surprising extras include a batch processing tool, a versatile metadata browser with wide standards support (JFIF, EXIF, PrintIM, XMP, IPTC, Photoshop), and a complete macro recording and playback system.
We still wouldn't choose PhotoDemon as our main photo editor. It has too many problems. The interface needs serious work; there are no paint or retouching tools; some of the effects aren't up to scratch, and there are one or two significant glitches (the program crashed whenever we selected "Canvas Size", alarmingly).
For all that, PhotoDemon has enough plus points to justify occasional use, just for specific tasks: color reductions, the photo filters, appealing image distortion effects and good macro support. Take a look, see what the program might be able to do for you.