Anvi OneStart is a Windows 8.x Start Menu replacement with a (small) difference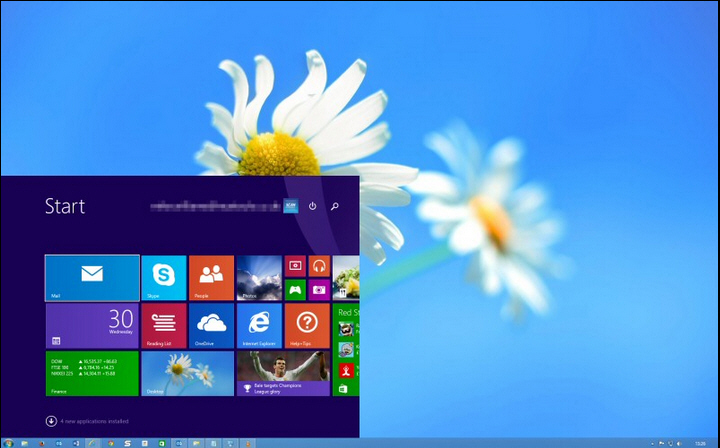 Anvisoft has released Anvi OneStart, a Start menu replacement for Windows 8.x.
If you're thinking "not another one", then we know what you mean, but this one is a little different: it can also be set up to show the Start Screen, but on the desktop -- not maximized.
That is, you're at the desktop, with a new Start button. Click it, and the Start Screen appears in the bottom left corner of your screen.
You can scroll it with the keyboard or mouse wheel, and view live tiles, all while the rest of your desktop remains visible in the background. Until you launch an app, anyway (they'll still run full-screen).
If you're not interested in that, then StartOne can display a Windows 7-style Start button and menu instead. There's a Search box, pinned programs, links to system folders, and a Shutdown menu with Restart, Sleep, Hibernate and more.
The program is reasonably configurable. There are 15 bundled Start button designs (including Apple, Linux and Android icons), or you can make your own by creating a transparent PNG.
You're also able to choose exactly which elements you'd like on the menu, and set the default Power button action, menu background color, transparency and more.
There are significant problems here. The most critical seems to be with the Search box, which doesn't seem to look everywhere it should, and failed to find some programs on our test PC.
We had difficulties pinning files and applications to the menu, too, particularly by dragging and dropping.
If you're just looking for a Windows 8 Start menu, then, we would forget Anvi OneStart (at least until version 1.1). Classic Shell currently outperforms it on every measure that matters, and there are plenty of other choices available too.
But if you'd like a configurable way to show the Start Screen on the desktop, then Anvi OneStart works fairly well.