Does Mom want a tablet? Amazon is hoping so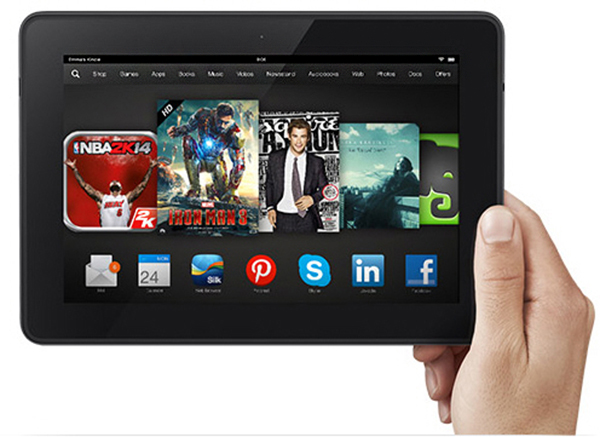 If there is one thing Amazon loves, it's a good sale. The company seems to always be discounting one product or another, and a favorite target is its line of Kindle Fire tablets. That's the case now, this time in honor of your mom.
The company has slashed prices on its lineup of tablets in an effort to convince customers to grab one for dear old mom before her day arrives on May 11th.
To commemorate, the Fire tablets have been reduced in price, with the HDX 7 now starting at $199 -- $30 less than normal. The 8.9-inch model has been slashed from $379 to $339, and the HD model now can be had for as little as $119. Only the HD 8.9 has not received the sale treatment.
In addition the Kindle readers have also seen a price reduction, with the Paperwhite going down from $119 to $99 and the regular model dropping to $49, $20 less than it's normal pricing.
The sale is for a "limited time", but no expiration date is specified. However, given that it's for Mother's Day, you can expect it to wrap up before May 11th.