AOC launches two Android-powered mySmart All-in-One desktops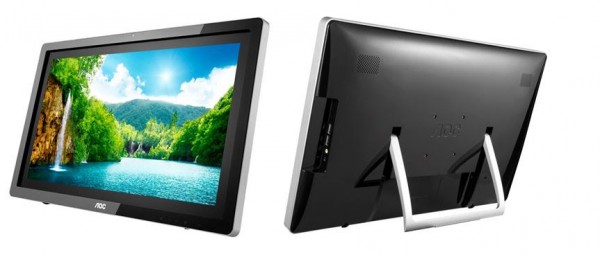 When desktop computing is discussed, there are typically three major operating systems mentioned -- Windows, OS X and Chrome OS. As great as some Linux distributions are, they still are not mainstream enough to be considered by most home users. However, besides Chrome OS, there is another Linux-based operating system which could be a future desktop option -- Android.
True, Android is mostly a mobile OS, for tablets and phones. However, there have been Android-powered desktops and laptops in the past, but they haven't lit the world on fire. Today, respected monitor manufacturer AOC is launching two new Android-powered all-in-one desktops in 22 inch ($299) and 24 inch ($399) variants. Should home users consider them?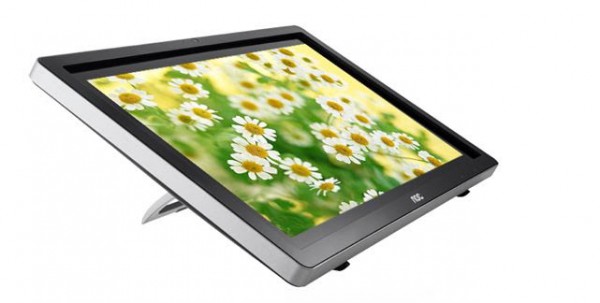 "Both models of the mySmart All-in-One are powered by Android 4.x Ice Cream Sandwich and come equipped with built-in Wi-Fi, USB 2.0 ports, HDMI display input, built-in HD webcam and microphone, and two 2W stereo speakers. Running on a 1.6Ghz NVIDIA T33 Quad Core processor, mySmart also sports an ADS IPS display panel that ensures consistent color and brightness regardless of viewing angle. The dual touch touchscreen allows for tap, pinch and swipe functionality, bringing the easy navigation of touchscreen tablets and smartphones to a sleek, space-saving Android-powered All-in-One", says AOC.
The manufacturer further explains, "whether you're surfing the web, working from home or watching a movie, the AOC mySmart All-in-Ones have the power to get the job done with ample storage, immersive touch technology and access to the entire Google Play library of applications and games to customize your mySmart experience. Sync all of your accounts like Gmail, Facebook, Twitter and more to effortlessly interact with your world. With mySmart's portable design, you can explore extensive entertainment, productivity and educational apps to browse and download music, magazines, books, movies, television programs and over 1 million Android applications from any room in the house. You can also instantly transform the mySmart into a touch monitor by connecting it to your PC by HDMI cable".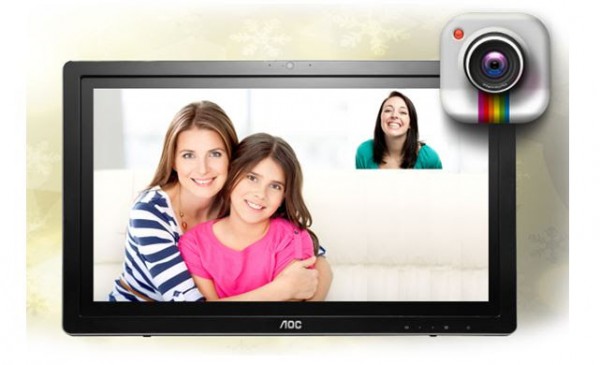 The company lists the following specs:
Screen size -- 24-inch (A2472PW4T) or 22-inch (A2272PWHT)
1920x1080 Resolution
Android 4.x Ice Cream Sandwich
NVIDIA T33 Quad Core 1.6Ghz
System memory -- LPDDR3 2GB
Storage memory -- 8GB eMMC
50M:1 dynamic contrast ratio
802.11 b/g/n, Built-in Wi-Fi
Bluetooth
VGA, HDMI, 4 x USB 2.0, SDHC Card Reader slot
720p HD Front Camera w/ mic
Multi-User Account
Google Play App Store
It is, to be honest, rather mind-boggling for Ice Cream Sandwich -- not Jelly Bean or KitKat -- to be the Android version offered in 2014. However, most apps in the play store should run fine. Since AOC Android devices are new, it remains to be seen how the company will handle updates.
Overall, this may be a good option for a family computer where web browsing and light office work will be the main focus. The 1080p display will make a great option for consuming media too. The fact that it has a HDMI input and can be used with Windows as a touch-screen monitor is just icing on the cake.
BetaNews will be reviewing one of these models soon, so keep checking back to learn more.
Would you buy an Android-powered desktop? Tell me in the comments.