Microsoft furthers Outlook.com's superiority over Gmail with 'Advanced Rules' and more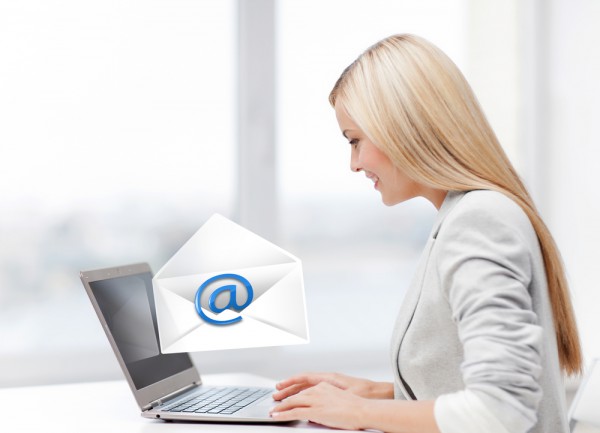 There are many free web-based email services nowadays. While Gmail is the darling of the internet, it actually kind of sucks. Don't get me wrong, I use Google's mail service regularly, but it is ugly and clunky. Not to mention, the search-giant scans the contents of your messages for advertisement purposes. The rumored redesign can't come soon enough.
Meanwhile, Microsoft has made Outlook.com a pretty wonderful service. It is clean and neat and a joy to use. Best of all, it doesn't scan email contents. Did you know that you can even access Gmail through it? Yup, you can use Outlook's superior UI with Google's mail. Today, Microsoft announces that it is adding even more features, furthering its superiority over Gmail.
Advanced Rules
"With Advanced Rules, you now have more control over how your emails are sorted, filed or bumped to the top of your inbox. You can create multi-condition and multi-action rules and set your inbox to organize itself automatically. Advanced Rules allow you to combine your existing rules together and customize them to suit you. We've included a number of optional conditions that are unique to Outlook.com, including time constraints, email tallying, checking read/unread state of emails, and checking if the sender is a contact you know", says Mike Schackwitz, Principal Director of Program Management, Outlook.com.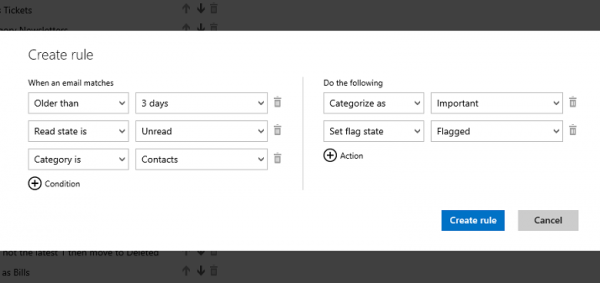 Microsoft is not stopping there. It is also making the following features available too:
Undo
Believe it or not, this was not already available. If you accidentally delete or move an email to the wrong place, you can easily reverse your action with the dedicated "Undo" button or selecting CTRL+Z.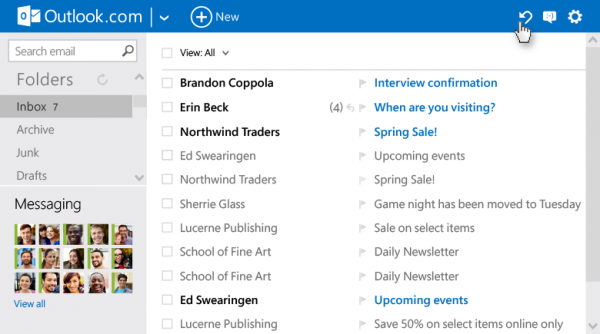 In-line reply
Keeping track of an email thread can be difficult. This new formatting will make it easier to track the history of the conversation. Plus, it will save time as you can respond to a thread more quickly.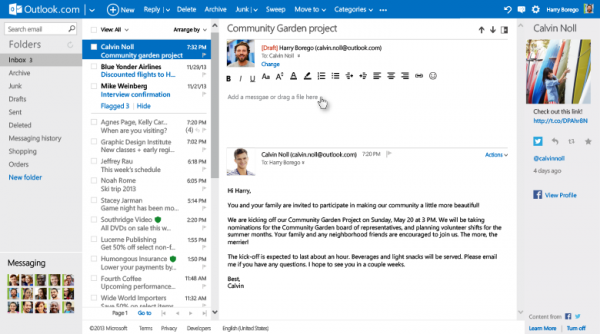 Personal messaging improvements
Messaging has been a deficient experience in Outlook.com and luckily this has been addressed. Microsoft has made it easier to start and find recent conversations. However, even more impressive, users can switch the chat network on the fly. Want to switch from Skype to Facebook messenger? Outlook.com makes it super easy. You can even filter your friends based on the chat-service they use.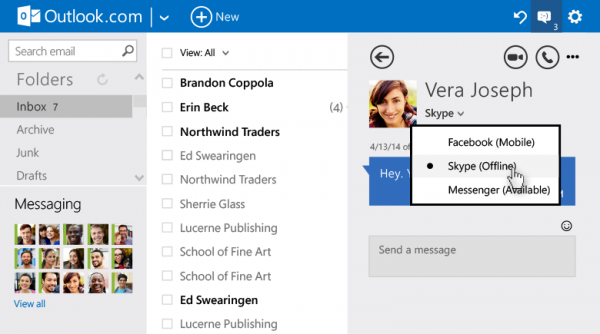 While a service like Gmail is good, Outlook.com is simply great and much better. Though neither is perfect, Microsoft has refused to rest on its laurels and continues to advance the mail service to new levels. These new features are very much welcomed and a huge win for users.
Image Credit: Syda Productions/Shutterstock