Want your router to match your outfit? D-Link has you covered with the DIR-818LW

Aesthetics in technology matters. Historically, with the exception of Apple, many technology manufacturers have shipped functional, yet ugly products. While Windows-based desktops are more modern-looking nowadays, we aren't far removed from the days of beige boxes.
In my house, I have an Apple Airport Extreme router. Now, maybe it's insane to spend $200 on a router, but I had my reasons. First of all, it has great speeds and is reliable. The other reason? It's pretty! Yes, that matters as I keep it in my living room. Today, D-Link releases a new line of routers that can match your outfits or your living-room furniture.
"D-Link today announced that it is now shipping a new line of AC750 Wi-Fi Routers (DIR-818LW) available in red, teal, black, and white. Featuring a sleek, cylinder shape, the routers deliver next generation 802.11ac wireless speeds and gigabit wired speeds. The new routers are perfect for any house looking for a reliable and strong home network ideal for HD video streaming, online gaming and multiple user activities with some desk appeal", says D-Link.
Daniel Kelley, VP of marketing, D-Link says, "Wi-Fi routers have never had the reputation of being the most aesthetically pleasing products in the home, and we set out to change that with our color routers. With the launch of our new line of AC750 Wi-Fi Routers, customers not only get a powerful home network capable of supporting the most demanding applications, they also have a stylish device they can proudly display on the desk rather than buried underneath it".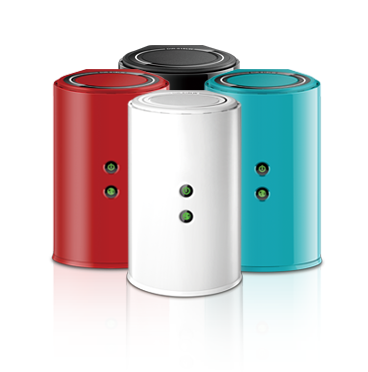 D-Link touts the following features:
Next Generation AC750 Technology -- increased speed, range and reliability ensure strong whole-home coverage
Fast Gigabit Ports -- four 10/100/1000 Gigabit ports provide high-speed wired connectivity
Dual Band Performance -- up to 433Mbps on the 5GHz band and 300Mbps on the 2.4GHz band for maximum throughput with less Wi-Fi interference
Backward Compatibility -- works with existing Wi-Fi devices
mydlink Cloud Services -- remotely monitor your network using your smartphone or tablet
SharePort -- stream content from a connected USB drive to multiple mobile devices with a free mobile app
As you can see, the router is very capable and is much more than just gimmicky colors. However, the color and design is important too, as it gives consumers choice. While white and black are rather ho-hum, the teal and red are very attractive and fun. Best of all, it is being sold at a very competitive $79.99 (Exclusively at Amazon).
Does the appearance of your router matter to you? Tell me in the comments.