ShareX 9.0 adds screen recording with audio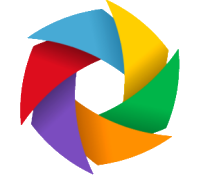 Powerful open source screenshot tool ShareX has been updated to version 9.0 with some significant changes and additions.
Top of the list is new support for screen recording with audio. This makes use of FFmpeg to do the hard work, with ShareX downloading the program if you don't have it already.
FFmpeg integration means there's plenty of configurability. You're able to define your video and audio sources, codecs, the output container (AVI, MKV, MP4), bitrates and quality settings, or -- for real experts -- even add custom FFmpeg switches of your own.
Uploading has been enhanced with new support for DreamObjects hosting via Amazon S3, as well as the ability to upload videos to MediaCrush. (You can still upload files to Dropbox, RapidShare, Google, Box, SendSpace and many others.) If FFmpeg doesn't deliver what you need then you can now record your desktop using Video Compression Manager via Video for Windows encoders.
Finally, the Tools menu has been extended even further with new entries for "Greenshot Image Editor" and "FTP Client".
When you're new to ShareX then all this functionality can seem a little bewildering, as it may take quite some time to find what you need. To check out the FFmpeg settings, for instance, you must click Task Settings > Capture > Screen Recorder, select "FFmpeg" in the Output list and click Options.
Spend some time exploring ShareX, though, and you'll soon learn where everything is. If basic screenshot tools don't provide what you need then this program remains a great choice.