I am working exclusively from a Chromebook -- here's how and why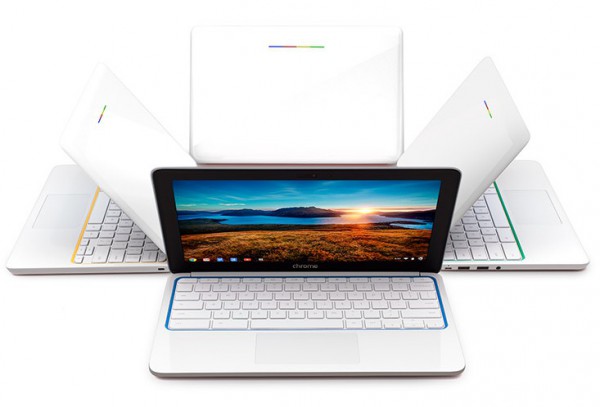 Despite that I've owned an HP 11 Chromebook since its release, I've viewed it as little more than a novelty. I work from an office on the third floor of my home, which has a nice size desk, desktop PC and 15.6 inch laptop, both running Windows 8.1.
However, as the weather warms (finally!) I considered making the move out to my porch, something I did last summer as well. In that case I lugged the Windows laptop with me, not a difficult task, but the size is really more than I need for carrying around.
This time I elected to give the HP 11 a shot, as it's light and easy to carry. The only question was "how will I do my job?"
The Apps I Needed
I already use Chrome on my computers, so the browser clearly wasn't an issue. I prefer it for many reasons, not least of which are the extensions and the ability to sync everything. As a backup, I also do periodic saves to Tab Cloud, which works with both Chrome and Firefox.
The biggest stumbling block was the fact that I write from Word, but Microsoft recently solved this problem with the addition of a Word Online app for Chrome, though granted I could have used Google Docs as well -- a less familiar platform, but not a bad one.
The other issue is image editing, for which there are multiple solutions, both in the Chrome Web Store, as well as in the form of web apps. To solve this, I settled on Pixlr, a great free photo editing app that makes it easy to grab screenshots and edit photos.
The Hardware
The HP 11 has little in the way of local storage, but it honestly doesn't need it. The 16 GB SSD is sufficient, as almost nothing is stored locally. The Word Online app stores documents to OneDrive, while images are saved to Google Drive.
The keyboard is a bit small, as should be expected with an 11 inch notebook, but you can easily adapt to it in a day or two of use. Dedicated keys allow for easy control of screen brightness and volume, among other things.
There are also two USB ports and Bluetooth capability, allowing me to easily use a wireless mouse, as I am less than fond of touchpads, though this works as well as any I have used.
The knocks
As I stated, coming from a full-size keyboard to this does require a bit of adapting -- there was a period of a couple of days where I found myself inadvertently hitting wrong keys because things are closer together and laid out a bit differently.
I also have occasional need for Photoshop, in which case I am forced to run up to my office, but this doesn't occur often enough to be an issue. Perhaps I will explore Photoshop online at some point, but for now, it is fine.
Battery life is claimed to be up to six hours, but this is something I have not seen. An outlet on my porch makes it a non-issue, but if I were on the road then it could become a factor.
Conclusion
Will I go back to my office when cooler weather sets in later this year? Perhaps I will, it's too soon to say and, after this past winter, it is also something that I wish to not think of for now.
Working from this laptop has become habit now, and I am seeing less need for the bigger, more full featured Windows machines that reside up in that office. Yes, using a Chromebook can be productive and easy. It just requires a bit of trial and error and adaptation.