The real cost of transitioning your business to the cloud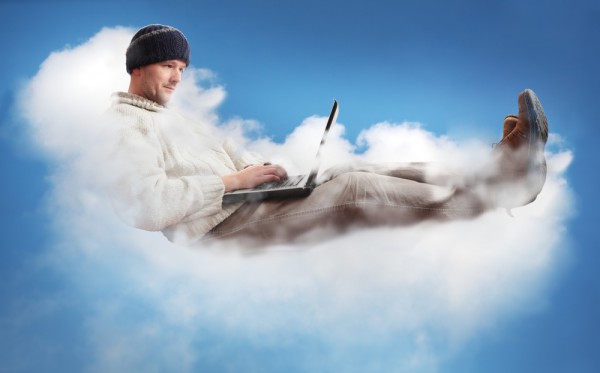 As knowledgeable as heads of IT and CIOs inevitably are, there is at least one area where an admission of ignorance is wiser than faked knowledge -- how to determine the true cost of transitioning an enterprise's IT into the cloud.
At first, this might seem counter-intuitive. After all, moving from on-premise IT to the cloud is such a fundamental strategic shift, with so many financial, technical and business considerations, that you'd expect any cloud proposal to contain a detailed breakdown of the costs of transition. This was certainly possible in the early days of cloud computing, when there were only the costs of in-house servers and software to measure.
Cloud and Fog
The problem today is that as cloud has matured, along with our understanding of the many variables affecting migration, many organizations are still basing their transition strategies on a side-by-side cost comparison between computing in the cloud and on-premise. While this delivers highly specific figures for the total cost of ownership (TCO) of migrating, these numbers ignore a number of considerations that are difficult to quantify with any accuracy. What is more, this method fails to factor in the overarching benefits that cloud provides to the business as a whole.
Migrating to the cloud has far more strategic implications than simply changing the location of physical servers, and is far more complex to evaluate than comparing two infrastructures housed in different environments. Organizations need to look beyond simple capex/opex costs and consider how aspects such as usage-based pricing, automation, operational services and support, reduced downtime, virtualization and multi-tenant architectures will affect costs -- and business operations.
How on earth can an IT director put an accurate figure on the costs and benefits of transitioning to the cloud? The answer is that it is difficult, especially when factoring in the differing business needs and cloud deployment types. These considerations represent a fog that obscures the financial costs of transitioning. But the "fog of cloud" need not be detrimental to the migration process. As Saugatuck Technology analyst Bruce Guptill noted in a recent report, "true TCO modelling is not about comparison, it is about understanding what something is likely to cost -- which enables realistic planning and budgeting."
Gaining a True Appreciation of Benefits
Instead of trying to compare on-premise solutions and the cloud side-by-side, it is far more profitable for IT managers to assess seven key areas that will affect their transition to -- and their future operations in -- the cloud. This is far from being an exact science -- it won't give you a precise figure for the total cost of transition -- but by reviewing these seven areas, organizations will have the best possible information on their readiness for migration, and what advantages they can hope to realize from the move.
Asset Utilization
Organizations first need to understand the utilization of their current assets. Why? Many servers or applications have historically been architected to support peak workload. Consequently, many resources sit idle for significant periods of time. This is a waste of precious IT budget. By accurately leveraging the instant scale up/scale down capabilities of the cloud, an organization can programmatically align spend with actual consumption. This represents a significant cost saving to support cloud adoption and reduce TCO.
Migration
Then there is the migration process itself. Organizations need to work out which applications they want to place in the cloud, and which will remain on-premises. Which of these workloads will be transitioned first, and why? Have you set out a roadmap for the migration, and what will be the cost implications of this timeline? Having a clear strategy of which applications you will transition and when, will bring much-needed clarity to the process, and enable organizations to plan the expected costs and benefits of migration much more accurately.
Integration
Next, there is the issue of integration. Applications that have traditionally worked well within an organization's own IT estate may require re-architecting before they can be efficiently hosted in a cloud environment. Similarly, the degree to which an organization has virtualized its home environment will affect the ease, speed and cost of deployment in the cloud.
IT Skills
A third, and highly important area of assessment, is the IT skillset that an organization possesses. Does the IT department have the required talent and experience of working with virtualized environments to successfully manage cloud-based IT? If not, organizations will have to factor in what steps they will need to take, whether this is employing new staff, training existing employees, or outsourcing to an external service provider.
Licensing
Another key consideration is licensing. Organizations should use the transition to the cloud to conduct a review of their software estate. For example, do you hold licences for software that is only used periodically, or not at all? How will migrating to the cloud affect the business' software asset management programme? What licenses will it enable you to shed, and what benefits will you gain from rationalizing your software and licence portfolio?
Security and Compliance
No discussion of cloud could be complete without mentioning security and compliance. A thorough security assessment is an integral part of due diligence when considering a move to the cloud, such as determining where data will physically reside, and in which jurisdiction, what physical and logical access security exists, and what security software and hardware protects the data centre. But the transition to cloud is also the ideal opportunity to review the resources that an enterprise currently puts towards managing security certification and compliance. Will cloud further complicate compliance for the organization, or is it an opportunity to reduce the burden by shifting some responsibility onto the service provider?
Disaster Recovery
The final area to consider is disaster recovery and backup procedure. If these processes are currently managed manually by IT staff, how could automation enable organizations to reduce or re-appoint the resources spent in these efforts?
From the organizational and operational point of view, the decision to move into the cloud is one of the most momentous steps that a business can take right now. The pressure on the CIO not only to deliver a successful migration, but to accurately predict the financial benefits of the move, is enormous. Rather than focusing on a simplistic cost comparison between two completely incomparable models, IT managers will build a far more compelling case for cloud if they examine the seven areas detailed above. While the question of direct cost comparisons will always hang in the air, sometimes it's not terrible to be ignorant of the answer -- when the question itself is wrong.
Published under license from ITProPortal.com, a Net Communities Ltd Publication. All rights reserved.
Image Credit: ND Johnston/Shutterstock