Find out if your ISP sucks at streaming YouTube videos with Google Video Quality Report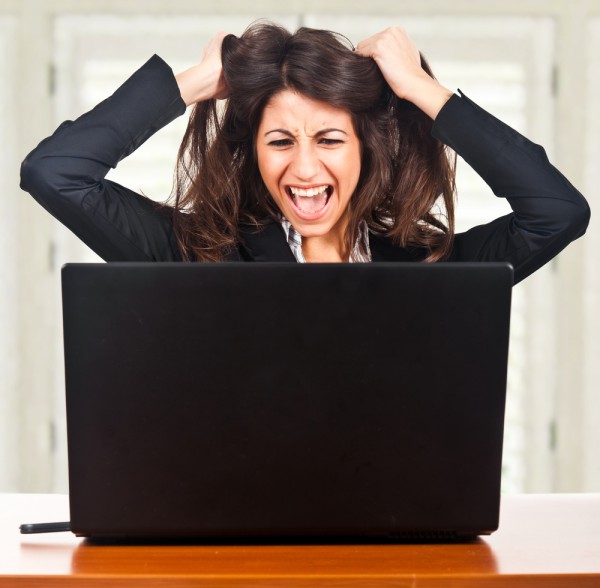 Many people are enjoying 4K videos on YouTube nowadays. Believe it or not, there is already content on Google's video site which is shot in that ultra-high resolution. I myself have enjoyed videos of nature and playful puppies in 4K, and it is exquisite.
Sadly, not everyone has a fast enough connection to stream 4K video. Hell, apparently, people are even struggling to play 720p and 1080p without excessive buffering. Well, Google does not like this and it wants you to know that the problem is not YouTube, but your ISP. You see, today, the company releases a new tool which will tell you if your ISP sucks.
"Nothing ruins the experience of watching a YouTube video more than seeing the dreaded buffering wheel, which is why we're always working to make videos play smoothly in the best quality possible. And when you can't see what you want, when you want, its important you know why", says Jay Akkad, Product Manager, YouTube.
Akkad further explains, "starting today, if you're in the US, you can use the Google Video Quality Report to see the level of video quality your Internet service provider can play YouTube. If you're regularly seeing videos buffer, this report can give you a better idea of why, as well as tips to make YouTube play better. You can also see the video quality other ISPs in your area are delivering".
Google explains it in the below video:
The search-giant also supplies the following infographic with tips on how to improve streaming quality (click to enlarge):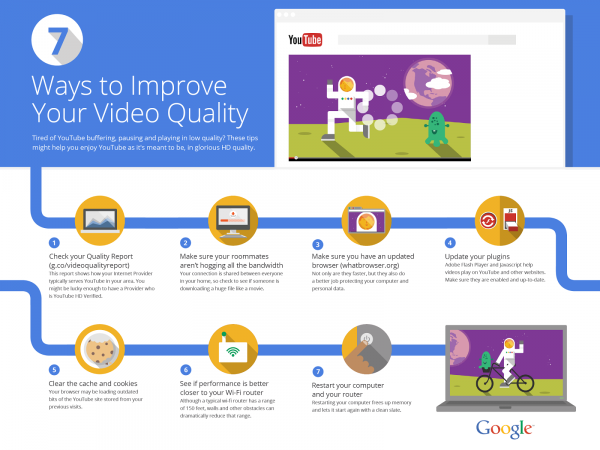 What I really like about this is that not only will Google tell you if your ISP is not up to par, but it will tell you which nearby ISPs are, so you can potentially switch. This creates an incentive for internet service providers to offer optimal service.
Sadly, when I tested it, I was told there was no data yet for my area. Really? I live in New York. Hopefully that will be straightened out soon. How does your ISP rate? Try it out here and tell me in the comments.
Image Credit: Minerva Studio / Shutterstock