HTC One mini 2: Good design, solidly built, but overpriced [Review]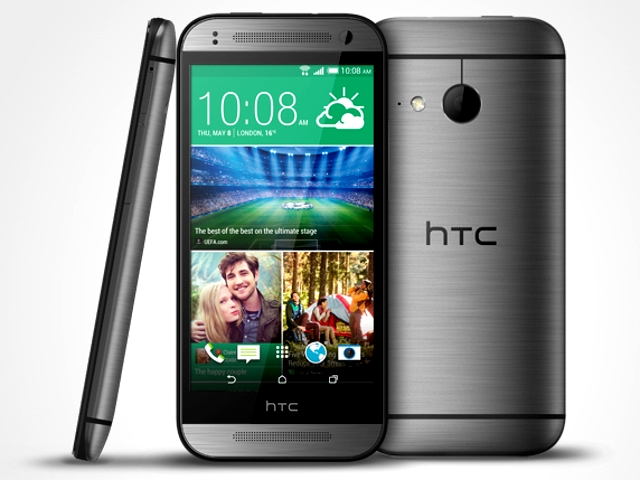 It's quite a trend now for handset makers to produce a big phone, then produce a smaller version of it and call it 'mini' or, in Sony's case, 'compact'. The idea is to piggy-back on the features that a flagship, top of the range phone offers, and bring down the overall size for smaller hands, and the overall price for smaller budgets. So, the new HTC One M8 has been joined by the HTC One mini 2, just as the original HTC One was joined by the original, er, HTC One mini.
You will have spotted an obvious difference in naming between the new flagship and the new mini. HTC isn't helping itself here, but it clearly wants us to view the two handsets as close relations, so let's forgive, forget and move on.
Don't be fooled by the word 'mini' in the name of this handset. It isn't particularly small, nor is it a perfect 'mini me' for the HTC One M8. Some features have been cut back to squeeze it into the price range HTC has gone for.
Still, if you just evaluate the HTC One mini 2 with your eyes alone, you'll see that it is unmistakably designed as a clone of the One M8. The curved metal back that feels almost slippery smooth against your palm, those two plastic strips on the back that are cleverly melded into the metal to give a 'zero gap' design, the non-removable backplate. It's all exactly as you'll find in the HTC One M8.
There are some design differences though. I like the way the One M8's metal back extends into the handset edges. With this handset, the plastic edges are more mundane. There's a single and not a dual flash on the back, and that second camera on the One M8 -- the one used for creating depth of field based effects -- is missing. I'll come back to the camera features later.
For the record, the vitals of the HTC One mini 2 are 65 x 10.6 x 137.4mm (WxDxH) with a weight of 137g, compared to the M8 at 70.6 x 9.35 x 146.36mm (WxDxH) with a weight of 160g.
The smaller size of the One mini 2 makes for a handset that is much easier to grasp and slip into a pocket than the One M8, but it is still pretty sizable and two factors combine to affect the overall size.
This is a relatively tall phone because of the characteristic twin speakers sitting above and below the screen. They are quite something; I was very impressed with the sound quality from the HTC One M8, and here it is also superb. HTC has definitely set a new standard with BoomSound. The size is also dictated by the 4.5in screen -- that's quite large for a 'mini' handset. I've got small hands, and I found reaching all the way across the screen one-handed a bit of a challenge. The screen's resolution of 1,280 x 720 pixels means this is a handset that doesn't fuzz its text and gives you crisp, clear graphics. In combination with those speakers, you could use it for a bit of catch-up TV if you needed to.
Under the hood you can't expect the very best specifications, but what's here is for the most part well thought through. This is a 4G handset with NFC, and the Wi-Fi is 802.11 a/b/g/n. The microUSB slot on the bottom edge of the casing supports MHL and USB On The Go -- it'll read from those fancy USB sticks with microUSB connectors.

HTC has chosen the quad-core Qualcomm Snapdragon 400 chipset to provide the driving power for this handset, and given it 1GB of RAM in support. I found it perfectly adequate for everyday use. There was no slowing or stuttering, and nothing I'd grumble about in performance terms if this was my personal handset.
Internal memory is reasonably generous at 16GB straight out of the box, with 10.37GB free for your own use. Because the back is not removable there is a microSD card slot on the right edge. And of course if you are in need of yet more storage, there's that USB On The Go option. Your nanoSIM lives in a slot on the left edge of the chassis.
On the software front it's Android 4.4 with HTC Sense 6, as you would expect from a top flight handset from HTC. Sense 6 includes BlinkFeed, HTC's news and social aggregator that consumes a home screen. As I noted in my HTC One M8 review BlinkFeed is improved on its earlier incarnation in two ways. You can set up personalized feeds on topics that interest you, and you can disable it completely if you don't like it. Sense 6 itself has become less cluttered than earlier versions, and it is a pretty neat Android skin.
HTC can't resist adding a few apps too, and the highlights include a productivity folder containing Polaris Office 5 and a nice notes app called Scribble. I'm also a fan of the HTC Car interface which gives you nice big icons to tap at.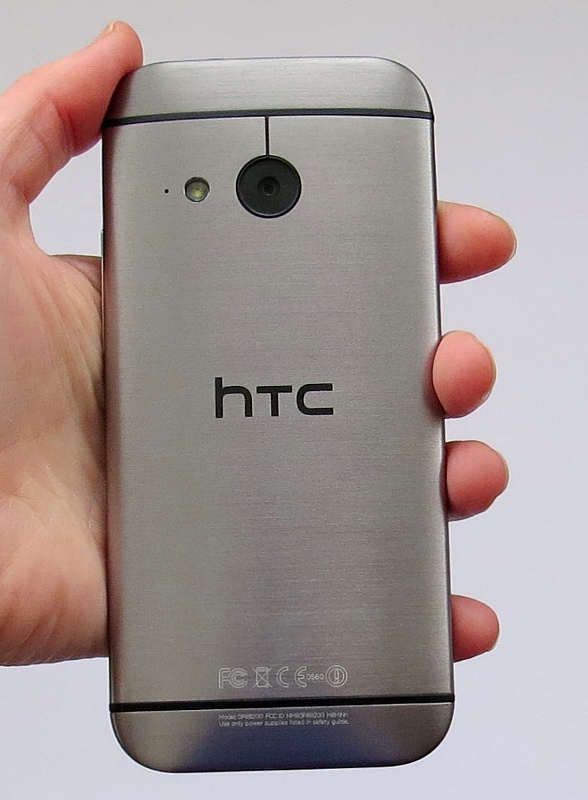 Moving onto the camera, HTC has abandoned its ultrapixel technology here, instead using a standard 13 megapixel offering. As already noted the second camera is gone from the back too. Still the camera captures a good snap, and the front camera shoots to 5 megapixels. Both can grab HD video. As handset cameras go, there's nothing much to grumble about here, though if you are a Zoe fan, then you may bemoan the absent Zoe app. In actual fact, there's a Zoe app icon -- but right now, if you tap it you simply get a 'coming soon' message.
Battery life does give me something to grumble about, as it is a little less robust than I'd like. If you enjoy a bit of music or gaming during the day you may need to head to the mains mid-afternoon to make sure there's enough power to see you through the evening.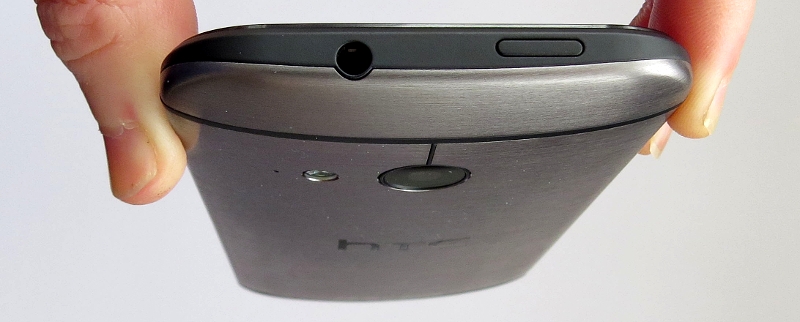 To help out here HTC includes an 'extreme power saving mode' which does things like turn screen brightness down, turn vibrations off, and switch off data connections when the screen is off. It can be set to kick in when the battery reaches 20 percent, 10 percent or 5 percent charge. For everyday use you can nip into ordinary power saver mode which you can configure to dial the CPU down, reduce screen brightness, turn off vibrations or turn off the data connection when the screen is off.
Verdict
Overall there are no major problems with the HTC One mini 2. It's solidly made, has a good screen, some nice features, and it performs well enough. The battery is perhaps disappointing, but there are some life extending tweaks you can apply.
However, consider the Moto G. Newly upgraded to 4G and with specifications that give the HTC One mini 2 a real run for its money, Motorola's budget handset costs way less. That alone marks the HTC One mini 2 out as an extravagant purchase.
Good Points
Nice design and solid build
Impressive display
Good sound quality
NFC and MHL
Bad Points
Specifications
| | |
| --- | --- |
| Manufacturer and Model | HTC One mini 2 |
| Network | 4G |
| Processor | 1.2GHz quad-core Qualcomm Snapdragon 400 |
| Ram | 1GB |
| Memory | 16GB (10.37GB available) |
| Memory expansion | microSD |
| Display | 4.4in, 1,280 x 720 pixels, 326ppi |
| Main camera | 13 megapixel |
| Front camera | 5 megapixel |
| NFC | Yes |
| Wi-Fi | Yes |
| GPS | Yes |
| FM radio | Yes |
| Battery | 2,110mAh |
| Size | 65 x 10.6 x 137.4mm (WxDxH) |
| Weight | 137g |
| OS | Android 4.4 |
Published under license from ITProPortal.com, a Net Communities Ltd Publication. All rights reserved.