Best iOS apps this week

Twenty-first in a series. Lots of big Apple news this week. The company revealed it is indeed buying subscription streaming service Beats Music, and Beats Electronics (which makes the popular Beats headphones, speakers and audio software) for a whopping $3 billion. Following the announcement Eddy Cue, Apple SVP of Internet Services, took the opportunity to share some numbers relating to iTunes, and revealed that Apple has sold 35 billion songs, and iTunes Radio now has 40 million listeners. Cue also said that coming later in the year Apple has the "best product pipeline" that he's seen in his 25 years at the company. Sounds exciting.
Apple's Worldwide Developers Conference (WWDC) kicks off on Monday, giving us a glimpse at some of what the company has in store for the rest of the year.
On to new releases, and this week's top apps include a Zelda-like fantasy RPG, a stylish Instagram client for iPad, a cartoon puzzler, a sketching app, and a soccer game.
As always, if I miss an app that you think should definitely have been included, let me know in the comments below, or drop me an email.
Here is my selection for this week.
Paid App of the Week
Battleheart Legacy ($4.99)
The follow-up to Battleheart, this new game drops you into a rich and detailed fantasy world. Customize your hero with powerful skills and items, and then send them into battle against hordes of enemies. There's a refined real-time combat system, and over 150 unique skills across 12 classes, and 200 pieces of equipment.
If you enjoy games like Zelda, then you'll certainly like Battleheart Legacy.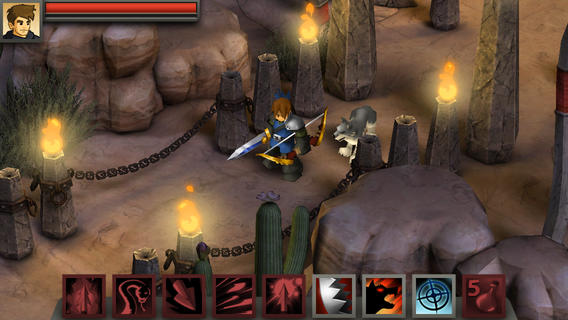 Free App of the Week
Offers in-app purchases.
There's still no official Instagram app on iPad, so Retro aims to plug that gap. Tiny Whale's Instagram viewer offers a choice of display modes (single column, grid, and mosaic), and will alert you whenever you get a comment or a new like. You can also see how popular your photos are.
Version 2.0 is a major update and boasts a redesigned interface, with a dark theme that can be set to launch when evening arrives. There's a new background update option, and a recap photo generator which produces an image that sums up the last two months for you.
Other Apps
Drawect ($0.99)
This is fun sketching app aimed at kids and adults alike. It provides easy access to a range of controls, and offers a single drawing mode for "more ambitious artists" and a mirror drawing feature which lets you create perfectly symmetrical sketches.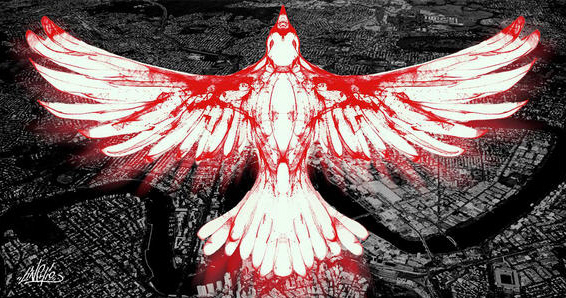 Edna & Harvey – The Puzzle ($1.99)
We last saw young Edna and her talking stuffed bunny Harvey in The Breakout, an excellent cartoon adventure game. The Puzzle is a puzzle-based game that you can play on your own or with friends. There are 90 challenges to solve, plus 15 extra screens using images from the pair's first adventurous outing.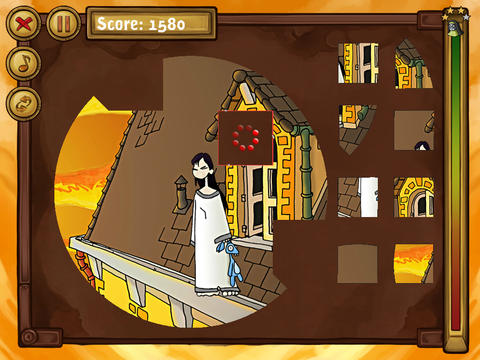 Offers in-app purchases.
The FIFA World Cup is drawing ever closer, and this app lets you feel as if you're taking part in one of the tensest elements  -- the dreaded penalty shootout. You can take penalties or try to save them, and then watch slow-motion action replays.
Controlling the action is very simple -- you shoot or drag the goalkeeper to make saves, all using one finger.
There are 20 local offline tournaments, or you play against friends in real-time.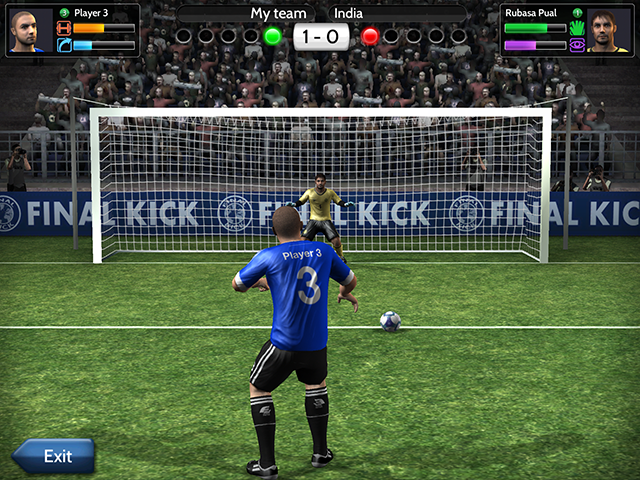 Inky is a smart email client for iOS that understands what your messages are about and helps to organize them. Setting up accounts is easy -- you just have to enter your email address and password and Inky does the rest.
It can group content by message, conversation or sender, and offers a handy one-click unsubscribe option. You can even send quick canned replies to messages.
Inky is described as being free "for a limited time" so if you're interested in what it has to offer you'll want to grab it sooner rather than later.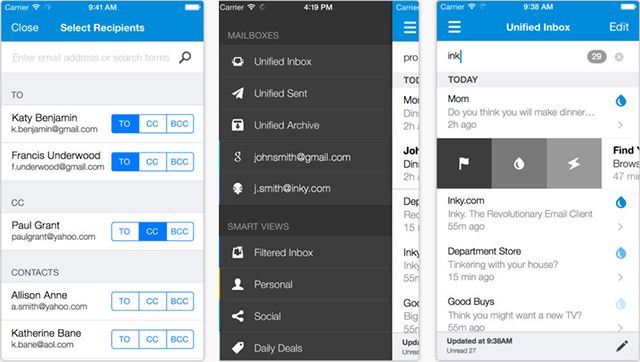 Apple's App of the Week
Offers in-app purchases.
Apple's free app this week is the second game in Chair Entertainment's Infinity Blade series. Powered by Epic Games' Unreal engine, the fantasy hack and slash game is a true AAA quality title, and one that all iPhone and iPad users should own. It really shows what Apple's hardware is capable of.
There are numerous enemies to battle across beautiful and immersive dynamically changing environments. You can choose your character's weapons, armor and spells.
The latest game in the series, Infinity Blade III, is currently on sale for $2.99.