HP wants you to forget Chrome OS and embrace the Android laptop SlateBook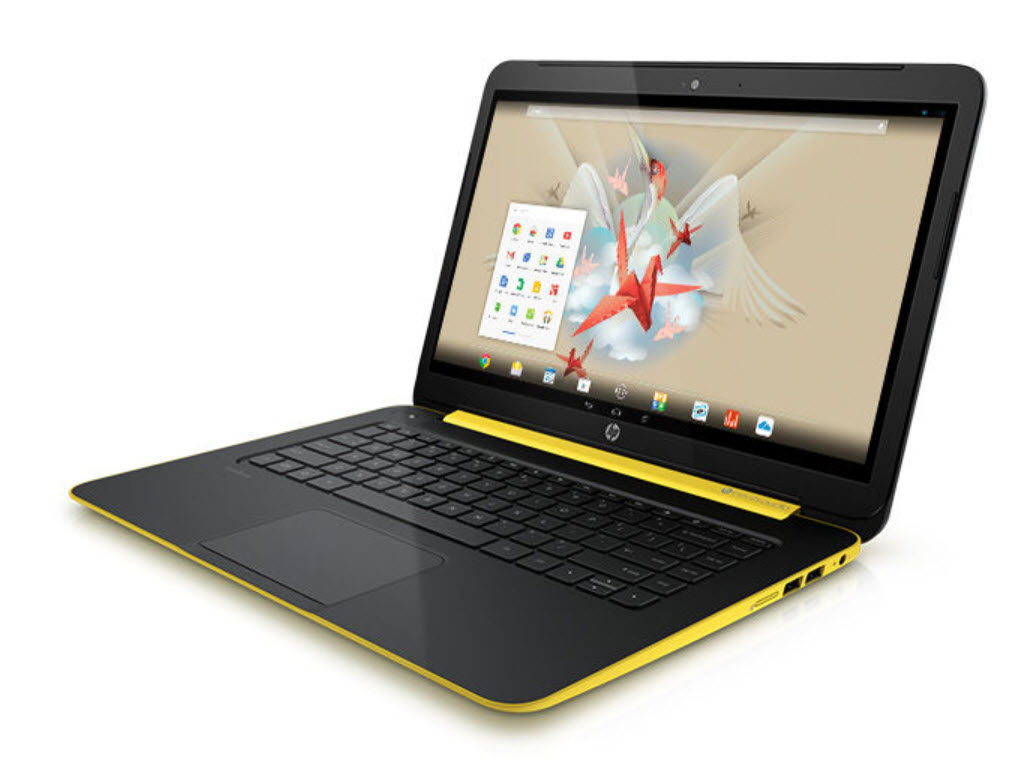 At the cheap end of the laptop market, there isn't really all that much choice at the moment. Chromebook has the bargain basement side of things covered, but this is not an OS that works for everyone. Android is, by quite some way, the most popular operating system on phones and tablets, so it makes sense that it should also prove popular on a laptop, right? This is what HP is hoping, at least, as it launches its new SlateBook, a 14 inch, touchscreen laptop that runs Android.
Launching July 20, the SlateBook has a price tag of $399 and includes a full-sized keyboard in addition to a 1080p touchscreen. As this is a device running Android, it should perhaps come as no surprise that battery life is fairly high. The quoted nine hours is fairly impressive and this is being touted as an entertainment device. To back up this claim, in addition to the longevity of the battery, four speakers from the Apple-acquired BeatsAudio provide what is described as "the best-sounding, richest audio on a notebook".
The SlateBook is 16mm thick and weighs 3.7lb and benefits from an impressive array of ports for an Android device. In addition to a microSD card reader and HDMI out, there's also a single USB3.0 port and two USB2.0 ports. 16, 32, and 64GB models are available. Powered by a 1.8GHz NVIDIA Tegra 4 mobile and running Jelly Bean, HP hopes that user will take to working Android using a keyboard and trackpad as well as a touchscreen.
Despite the price, HP has not scrimped on the touchscreen -- this is a full HD 10-point capacitive screen, rather than a cheaper five-point model. And it's the touchscreen that could really make this laptop a success. Running Android, being able to interact via touch is something that many users will expect -- and it make perfect sense as this is how the OS was designed to be used -- and it could be something that has held back the sales of cheaper Chromebooks running Chrome OS sans touch.