Netflix brings 'Post-Play' to Android phones and tablets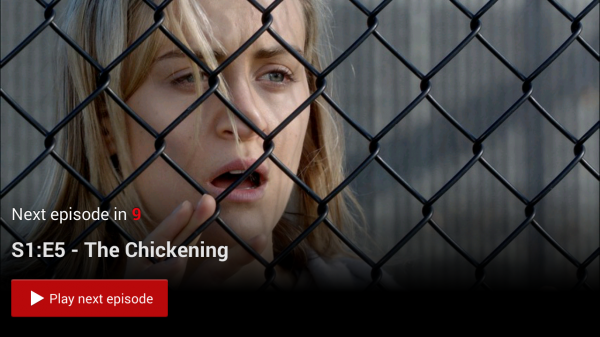 If you have been using Netflix on any number of devices in your living room, including game consoles and various set-top boxes, then you're likely familiar with the "Post-Play" option. The feature automatically queues up the next episode of a show and begins it playing. For movies, it displays three recommendations at the conclusion.
Now the streaming service is bringing "Post-Play" to its Android app. For phones, this will work only with TV shows, but on tablets you will get the feature with both shows and movies.
"Post-Play is now available to all Android phones, tablets and the Amazon Kindle Fire running Android 4.0 and greater. Download today from Google Play", the company announces.
In addition, Netflix has let it be known that it is currently working on Post-Play for Chromescast, however the implementation is still a few months away.
Improving the Android offering is important in the current arms race against Hulu and, especially, Amazon Prime. The latter still does not have an app for Android, though it is tightly integrated with the Kindle Fire tablets and the new Fire TV set-top box.