VLC reveals it is working on Chromecast support for iOS, Windows, Linux and Mac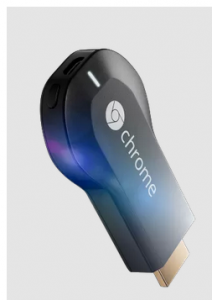 Most everyone, at least the tech-savvy who read this, are familiar with VLC Player -- the Video LAN Client. It's a jack-of-all trades media player, that is capable of handling pretty much any format you can throw at it, no matter how obscure it may be.
Now the developers of the project are revealing one more feature that is on the roadmap -- support for Chromecast. The question was asked on the forums and lead developer Felix Paul Kuehne responded that support was in the works. "Yep, this is exactly what we are up to", he states.
He also went a bit further, letting fans know what platforms would be supported for "casting". This included a statement that reads "In addition to the iOS variant, we are also working on a Windows / Linux / Mac implementation, which will take a bit longer because it's harder".
No firm shipping dates for these features is given, so we'll have to wait and see when each update rolls out. Perhaps as the time gets closer there will be something more official.