New anti-exploit tool aims to prevent your PC from getting infected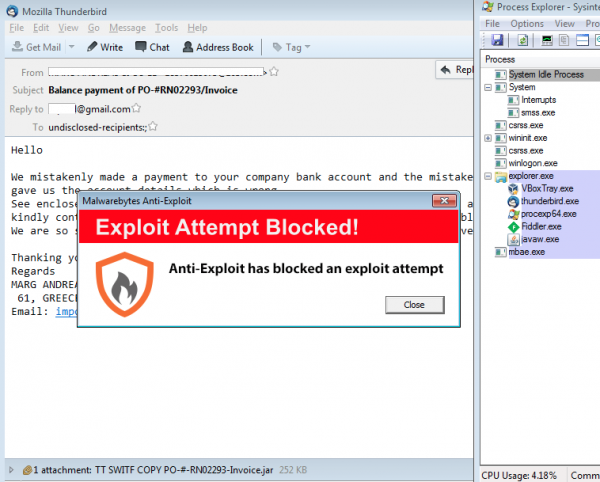 Normal antivirus software works by looking at signatures and behaviors to prevent or remove malware infections. However, many infections now stem from exploits in legitimate programs which means that it's possible for nasties to slip onto the system unnoticed.
A new Anti-Exploit tool from Malwarebytes released today is designed to protect against vulnerabilities in mass-market applications such as browsers, Java, document readers, media players and others.
It's available to home users as a free version that protects against vulnerabilities in browsers and their add-ons plus Java. Or there's a $24.95 Premium version, which adds additional protection for PDF readers, Microsoft Office and media players. The Premium version also allows users to add protection for custom third-party applications. There's a separate version for businesses which includes a management console, remote management and centralized reporting.
The software is designed to work alongside existing security tools and uses three separate layers of defense. It actively guards against OS security bypasses, prevents exploits executing from memory and stops applications from running malicious payloads.
Marcin Kleczynski, Malwarebytes' CEO, says, "Exploits have been responsible for a lot of headlines recently as they are a highly effective way of stealing confidential data from people and businesses. After researching thousands of vulnerabilities and exploits, we are confident that Malwarebytes Anti-Exploit will help mitigate some of this risk".
In independent tests by threat researcher Kafeine from malware.dontneedcoffee.com, Malwarebytes Anti-Exploit was able to protect five of the most commonly attacked applications, defeating 14 of the most commonly seen exploits and 11 of the most commonly used exploit kits.
For more information and to download the free version of Malwarebytes Anti-Exploit to give it a try visit the company's website.