Android gets ability to run Firefox OS apps -- do you care?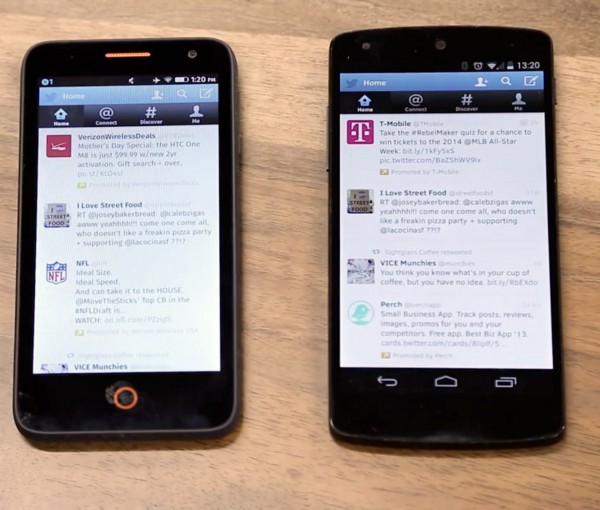 Google's vision of a web app utopia is made quite clear by Chrome OS. This concept is gaining traction with consumers too, as Chromebooks become more popular every day. However, the web app concept works best when it is open and not tied to a specific operating system. In other words, a consumer should be able to run any web app on any modern device.
Sadly, Google has not been as open as it should be and some web apps will only work well in Chrome. But what if you do not like Chrome? What if you don't like Google? Firefox is here to help. Mozilla announces that it will empower Android users to run Firefox OS apps on their device by utilizing the Firefox browser.
"We built Firefox OS as a mobile OS that puts the Web and Open Web Apps at the center of the mobile experience. The efforts to reduce the performance gaps between the Web and native are paying rich dividends and our work on exposing device capabilities to the Web via WebAPIs, have made web first app development a viable alternative to native platforms", says Vishwanathan Krishnamoorthy, Mozilla.
Krishnamoorthy further explains, "over the past few months, we have been working on providing a 'native experience' for Open Web Apps. What this means is that as a user, you can now manage your web app just like you would a native app. You can install/update/uninstall the app and the app will also show up in the App Drawer as well as the Recent Apps list".
While this is cool, I question the usefulness. After all, it is Android that has the killer apps, not Firefox. Not to mention, Android native apps are likely better quality than any equivalent Firefox web app. For now, this seems to be more of a proof of concept than actual user win. While I applaud Mozilla for its efforts, I do not see consumers caring.
What do you think? Watch the below video and tell me in the comments: