Best iOS apps this week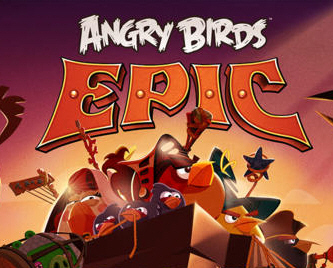 Twenty-third in a series. It will come as absolutely no surprise to anyone that with the World Cup now underway loads of new and improved football/soccer offerings have arrived in the App Store. There are games, so you can practice your (virtual) skills, and apps that let you follow the matches and your team's progress through the tournament. The official FIFA World Cup app is one of the better choices.
Away from football, the App Store saw the release of two long awaited new games -- Angry Birds Epic, a new RPG featuring Rovio's famous characters, and Broken Age, a graphic adventure from legendary game designer Tim Schafer. There's also an app that lets you transform iOS devices into audio speakers, a hotel guide, and a speed reading app, to mention just some of the latest releases.
As always, if I miss an app that you think should definitely have been included, let me know in the comments below, or drop me an email.
Here is my selection for this week.
Paid App of the Week
Broken Age ($9.99)
The first graphic adventure by Tim Schafer in sixteen years was funded on Kickstarter (they sought $400,000 and ended up with over $3.3 million in pledges) and is now available on iPad.
The game is described as a "timeless coming-of-age story of barfing trees and talking spoons" and follows two teenagers in very different worlds. You can switch between the two protagonists and control their lives.
This is just part one of the story. Part two will be available as an in-app purchase when it's released.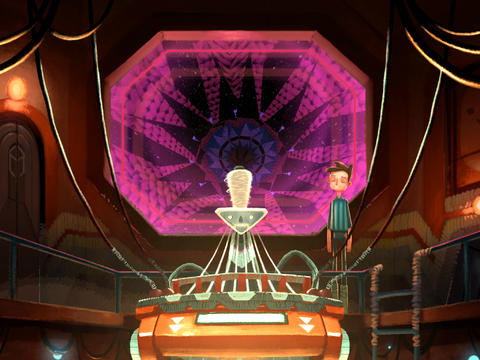 Free App of the Week
Offers in-app purchases.
Angry Birds is an incredibly successful franchise, and Rovio's latest game in the series is a free RPG with turn based battles, weapons, magic and silly costumes. You control the birds, battle the piggies, and can upgrade your heroes as you explore Piggy Island.
If you're a fan of the Angry Birds you won't want to miss this one.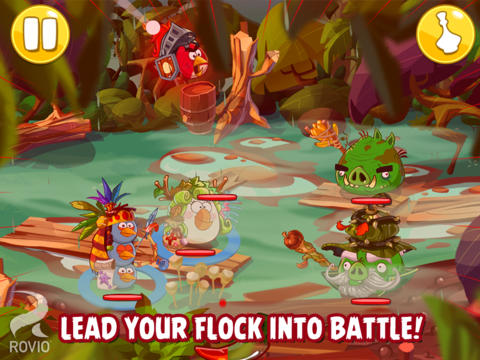 Other Apps
If you have more than one iOS device (or you have friends and family with iPhones and iPads) you can use this app to transform the devices into a wireless surround sound system.
You can create a playlist of songs from your own library, control volume across all devices, and use filters to change the pitch of the music.
No internet connection is required and the music is kept fully in sync across devices.
Offers in-app purchases.
This is a football themed vertical running game in which the aim is to score lots of goals and defeat rival national teams. You play as your own nation (there are 26 countries on offer), and there are two basic balls available and 6 different purchasable balls.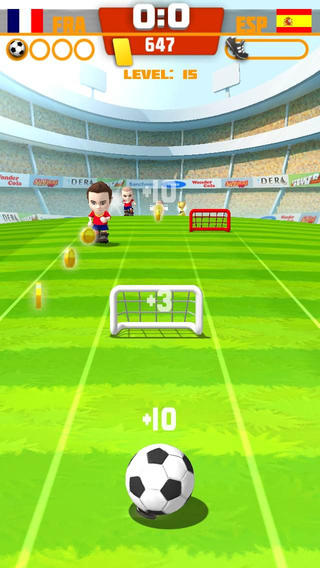 Thinking of taking a city break? This app suggests 10 great hotels for any trip. You can select the style of hotel you want, see the latest tips and reviews, save hotels for later, and compare prices across all the major booking sites.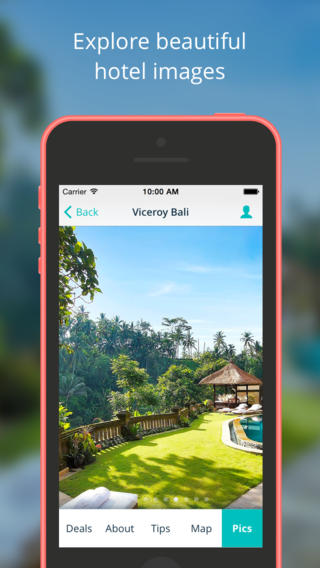 Scanbot 2 ($1.99)
Scanbot transforms your iPhone into a full scanner in your pocket. It can create JPG or PDF scans that can be sent via email, or uploaded to the likes of Dropbox, OneDrive, Google Drive, or Evernote.
The new version offers iPad support and can now scan QR codes.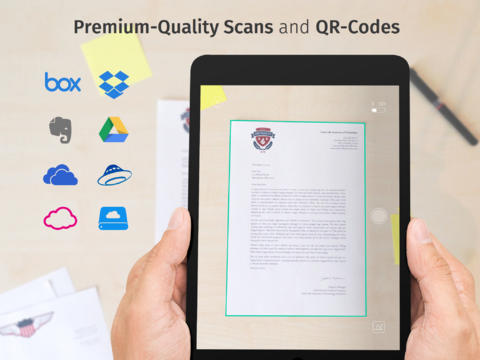 This sports app provides (near) real-time photo coverage and results notifications for all of the world's major sporting events. Obviously the World Cup is front and center at the moment, but it also covers the Tour de France, Hungarian Grand Prix and US Open Tennis.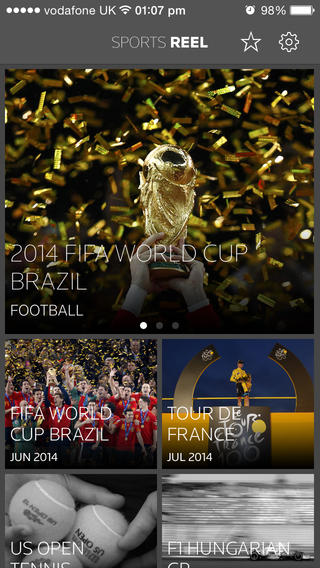 Apple's App of the Week
Offers in-app purchases.
Apple's free app this week is a speed reading tool. Using it you can learn to read faster than before and it includes support for Pocket, Instapaper and Readability.
You set the pace to read at, and the more you use the app, the faster you'll be able to power through articles. You can measure your improvement.
There's a day and night mode and you can choose between small and large print sizes.