The future of open source: speeding technology innovation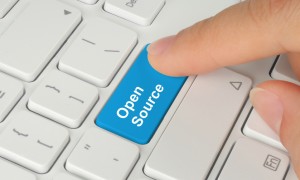 As one of the contributors to Black Duck's eighth annual Future of Open Source Survey, the industry's leading indicator of open source software (OSS) industry trends, JFrog was pleased to be able to help show the world the true impact of open source software. This was the first year that we decided to take part in the survey. We felt that it was a natural partnership, since our work revolves around regularly interacting with the OSS community to help create and distribute open source software.
As the survey reported, 56 percent of corporations expect to contribute to more open source projects in 2014 -- something we've already seen firsthand. By working directly with software developers, we have been able to witness the next wave of open source. We're seeing companies like Twitter, Netflix, and Ericsson actually willing to pay developers to participate in the OSS community, and both develop and use open source in their own frameworks. With 55 percent of this year's respondents also indicating that OSS helped create new products and services, there has clearly been a change in the way enterprises look at open source; it has truly become a crucial element in the development of new, innovative technologies.
So what do we see as the future of open source? When it comes to software development, it will be increasingly difficult to integrate, develop, and extend closed source software -- and extremely costly compared to open source alternatives. Companies have come to understand the importance of open source and the key role it plays in developing innovative software today. Twitter's messaging app is a good example of how open source can be powerfully used -- and of how well-known companies are influencing the community. Because Twitter open sourced its messaging platform, it gave a lot of other companies the ability to benefit from the direct messaging capabilities it developed. Even top financial companies such as Goldman Sachs realize the importance of open source.
Open source has long since proved its legitimacy, and the use of open source has changed the way that companies compete. It's very difficult for companies to develop innovative software without it, and companies now understand the rapid, progressive development it enables. As industries and technologies continue to evolve at a faster pace, closed source companies will be dead in the water if they aren't leveraging the open source community and the projects they're working on.
Photo Credit: rvlsoft/Shutterstock
This article was originally published on Open Source Delivers.
Fred Simon is Co-founder and Chief Architect of JFrog - the creators of Artifactory binary repository and Bintray. Before launching JFrog in 2008, Fred founded AlphaCSP in 1998, a Java consulting firm, where he served as the company's global CTO. Fred's development experience dates back to 1992, covering Java's evolution from day one as a programmer, architect and consultant. At JFrog, Fred encourages strong collaboration with leading open-source projects such as SpringSource, Grails and Gradle by providing them with the Artifactory Cloud platform, and fuels the Continuous-Integration ecosystem with open-source plugins for leading tools such as Jenkins, TeamCity & Bamboo.